The NordicTrack series of treadmills are designed around the ability of its users to take advantage of the iFit program. While this program is really nice (as is the free 1 month trial with most NordicTrack treadmills), iFit can get expensive. So what if you want to use your treadmill without iFit?
Luckily, it's entirely possible to do so, though you'll lose out on some of the benefits of iFit. But what does that even mean?
Will a NordicTrack Treadmill Work Without iFit?
While they're designed around iFit, NordicTrack treadmills will absolutely work without iFit. Yes, you'll lose out on the benefits of having a dedicated app that helps you track countless health factors. Also, you won't be completely shut out of iFit. You'll still have access to the platform. Your past records and iFit profile will remain, so you're not losing everything if you decide to cancel after your free 1 month subscription.
What is iFit?
In short, iFit is an all-in-one health and exercise software designed to help you reach your fitness goals. It works with smartwatches, phones, and, yes – your NordicTrack treadmill. You can use it to plan fitness-friendly meals, prepare for upcoming races or events, track steps, and even monitor your sleep habits. To learn more about what this service does, see our guide – What Is iFit?
Yes, sleep habits – they're vital to your health. If you're struggling to sleep, iFit can help you with advice from sleep experts to figure out what's wrong and offer some advice to improve.
Can you use iFit without a NordicTrack machine?
You don't need to own one of Norditrack's bikes, treadmills or other machines to use iFit. It's a subscription service that can be downloaded to any compatible tablet of phone. iFit can help you with just a yoga mat and some free weights. This means that it's easily tailored to personal needs and allows a great amount of customization.
It's got a lot of really awesome features that will make it much easier to achieve goals and improve your wellbeing, but it does cost money. If you want to know more about iFit's features, click here to find out more about iFit.
---
Related iFit Guides
---
Is Any of iFit Free if you have a NordicTrack machine?
If you have a NordicTrack treadmill, most of their models come with a free 1 month subscription that will automatically renew once it's expired. However, as stated above, you'll still have access to the most basic parts of iFit, even if you don't decide to renew. You'll get access to your account data and history, but you'll lose the coach-guided workouts.
You'll also need to pay for an iFit subscription if you want access to their nutrition, sleep, or workout graphics. Luckily, you don't need to have an iFit subscription to make use of your new treadmill or rowing machine.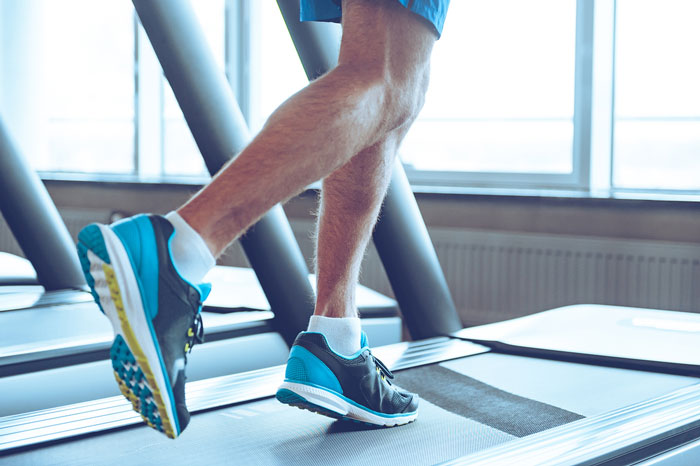 How to Use a NordicTrack Treadmill Without iFit
NordicTrack treadmills and other machines come with a manual mode that will allow you to operate the machine without any subscriptions. It comes with a pre-set series of workouts, as well as basic graphics (like a track) so you can visualize your progress.
All you have to do is push the "start" button and update your settings.
Since you won't have guided programs to help, it's important that you figure out the controls on your own. Being able to adjust speed and incline on the run (literally) is really nice, and it'll eventually become second nature. Who needs some software to tell you how to run when you can decide for yourself?
---
How to Cancel Your iFit Membership?
It's easy to cancel your iFit membership – just be sure to do so before your trial ends so you don't get charged. All you have to do is:
Login to your iFit account on a browser (not your app).
Click settings. This can be found in the top right corner of the screen under your name.
Select "membership plan" and scroll to "end benefits" at the bottom of the screen.
Continue to confirm (they ask three times). You should get a confirmation email or text to make sure that you completed these steps.
With all of that done, your subscription to iFit should be finished, letting you carry on with your day.
Final Thoughts
While iFit is an awesome and easy-to-use program that'll help you achieve your fitness goals, it's not for everyone. If you feel that it's not offering enough to continue services, it's easy to cancel and you can absolutely continue to use your NordicTrack machine. The nice part is that while NordicTrack machines are designed to use iFit, they're not useless without it.
You'll still have access to a great collection of workouts and graphics, just with a bit less interaction from the machine. As long as you're able to figure out your settings and what you need, you can still achieve a great workout without an expensive subscription.
---
Reference and Further Reading