In this guide, we're looking at how much you should spend on a treadmill and what to expect at each price point. Anyone shopping for a good treadmill is going to be absolutely swamped with buying options in 2023. We struggle to keep the reviews up to date and just don't have to time cover each one. So how much should you splurge on that new running machine in 2023?
How much is a decent treadmill these days?
Depending on what kind of runner you are, or the type of building you're putting your treadmill in, will have a huge impact on how much cash you need to pay for one of these machines. If you want a decent treadmill, that's going to last a long time, then at least in the £500 to £1000 price range. Machines like the awesome JTX Sprint 7 will set you back £900 but offer a superior running experience to what you would get from a cheaper budget treadmill.
If you're looking for something really sturdy, for multi-users then a budget of around or just over the £1000 mark would be ideal. However, there are good, slightly cheaper machines available.
What makes a decent treadmill?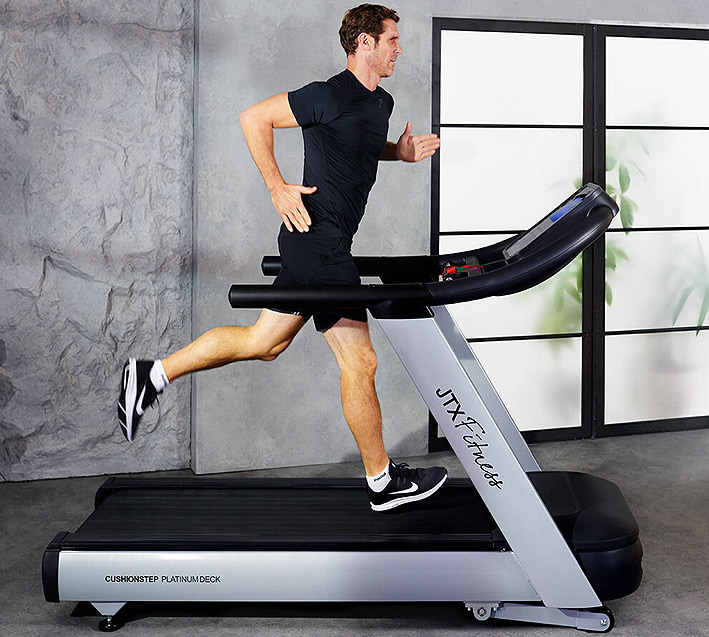 We've written a number of handy guides that go into depth on the most important things you should look for in a treadmill. See How to pick a treadmill that doesn't suck in 2023 for the full low down. But, based on all the treadmills we've reviewed, and pouring over stats for hours, here are the things you should be on the look out for in a treadmill we'd class as good.
A big enough running track size – a common problem with cheaper running machines so look out for it. Ideally over 50cm wide and around 140 cm long.
Get your motor right – A weak motor means lower top speeds, often nosier runs, and problems if you're a heavier runner. Look for a continuous 3 HP or above. Larger is generally better.
A decent brand – From what we've seen, the better-known brands are a safe choice to go for. Home treadmill brands like Proform, NordicTrack, JTX Fitness, Reebok and Branx have some cracking, reliable machines.
Frame and build – While it's impossible to see how sturdy a treadmill is from a few pics and a product description, the build quality varies WILDLY from one machine to the next. Get something that can support well over your weight and that has a nice, chunky frame. We like heavier machines, but they're not always appropriate for smaller spaces!
Long term warranty and short term returns – The two main things you want to know before hitting the BUY button is can you send it back if you don't like it, and what is the warranty going forwards. Most treadmills will have a separate warranty for the frame, motor and other parts.
The display and online features – Another thing that sets the proper running machines ahead of the cheapo ones is the display or 'console'. There's a vast range of options here, from basic LCD counters, up to full HD online integrated machines of the future. A decent budget should get you something you won't be embarrassed to look at and that will help your programs.
Powered inline and a range of programs – What we see on the better machines is powered incline that can be controlled via the console on your treadmill. This allows the machine to alter your speed and incline on the fly, making for some proper training programs. Decent treadmills costing a bit more than the budget ones will all have this.
---
Related Treadmill Guides
---
How much does a good treadmill cost?
The term 'decent' and 'budget' are fairly subjective. So let's drill down and look at some price ranges and what you can expect from each one. This is based on our years of testing, using, buying and reviewing treadmills.
Let's take a look at what you can get for your money. Baring in mind that price is no real indicator of quality and that not all expensive machines are winners! You'll still need to do your research, or let us do it for you (we'll link to the relevant guides below each one…)
£200 – £300
A basic budget treadmill. No frills here and compromises and cutbacks have been made in order to hit the lower price point. The display will be a bit of a glum affair. The frame won't have the heft and stability of more expensive machines and there won't be a powered incline.
On the upside, you can get some decent machines for around this price point, if you're looking for a simple way to walk, jog and run from home. They're usually lighter too, which makes them easier to move around your home.
This your price point? Check out our guide on the best budget runners of 2023
About £500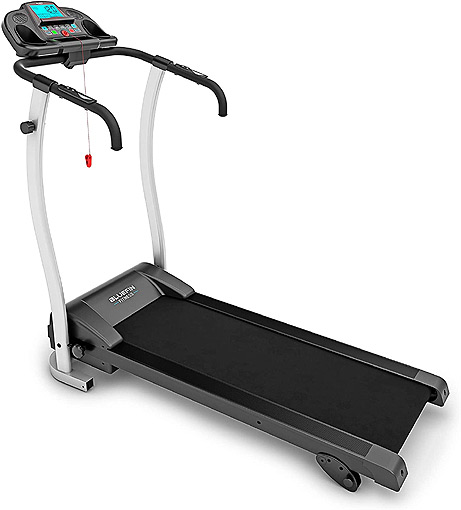 OK so moving up in price to around the £500 / £600 mark, you'll get a decent bump up in quality in terms of the quality of the frame.
A powered incline should be included at this price point and the size of the running deck should be a fair bit larger than the cheaper machines.
A decent display, capable of running different programs is also a must at this price bracket. There are a lot of good machines for this price point.
Got £500 to splash? See our guide on the best running machines for about 500 quid.
A budget of around £1000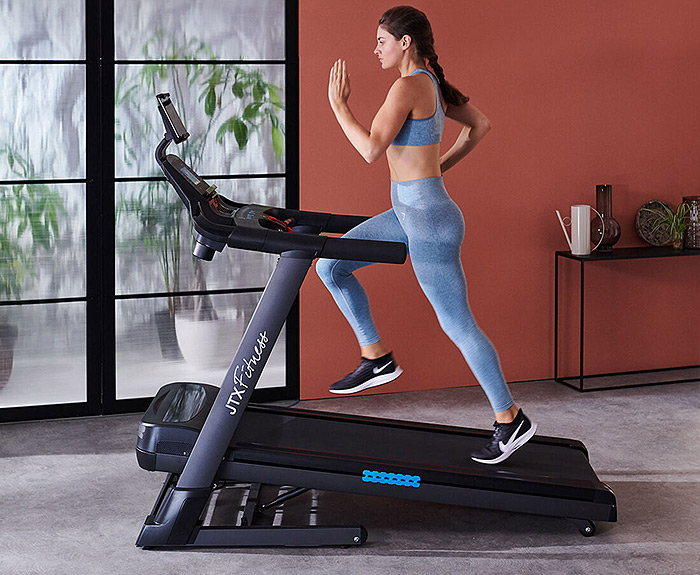 If you've got a decent bit of cash to spend on a treadmill and you have around £1000 to spend, there are some great machines at this price point. While commercial running machines cost many times that much money, the treadmills up for grabs in this price range are super sturdy and closer to the 'commercial' experience.
In this price range the deck, running track and quality of the machine should be really good and there are some seriously good machines in this price point. If you poke around, there should be some NordicTrack machines in this price range and we've yet to see a duff treadmill from that brand.
For the best way to spend £1000 on a running machine, have a look at this guide.
Conclusion: Picking a good treadmill for your budget
If you're reading this, you're probably not looking for a budget treadmill. No one likes to waste money but the difference in the quality and range of features we see in treadmills, often only with a difference of £200 is pretty staggering. Going cheap can seem like a good idea but that cramped running track, squeaky motor or wobbly frame will drive you nuts down the line.
Hopefully, this guide has helped you decide on your budget and give you a starting point on what to expect and what to buy.