Hold up – don't push 'buy' on that treadmill just yet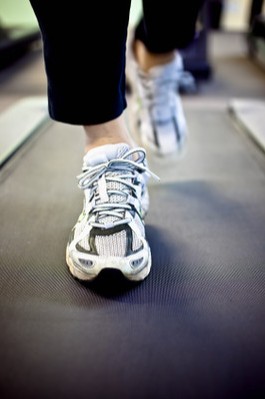 Yeah, I know you're excited and don't want to miss next day delivery on that new treadmill.
But hang on a sec…
There's some important stuff we need to go over if you're looking to buy a treadmill.
One thing we've learned here on Home Gym Experts is that all running machines are not created equally. There's a few things to look out for before you lay down the cash!
Whether you're looking for a machine to do some walking, regular running, or are training for an upcoming running event, this super-fast guide will go over some common issues, gotchas and tips you'll need to pick out a 'winner'.
Let's find a trusty training partner that's going to last, and get you to your fitness goals.
Related
---
"JTX's machine is packed with great features and has a large running track plus a powerful motor."

145cm x 51cm running track

"Proform's machine offers a large, really well built machine that's lots of fun to use with iFit.

46 x 127 cm running track

"This is an incredible bit of kit for way less than £1000. It's solid, has plenty of power and is a good choice for low to medium intensity."

51 x 140 cm running track

"At just under £1000, you're getting a superb home treadmill that has stability, a large running surface and plenty of power too."

140cm x 48cm running track

5 Year frame and motor warranty

"The F10 is a great little machine for anyone looking for light weight running and walking."

"This unusual-looking machine is perfect for anyone who really wants to save space."

Perfect for walking or running
Measure up: where's your treadmill going to be used
Ever see those Youtube videos where people are messing about on a treadmill and suddenly slip and come flying off the back? I can't watch ones where they've jammed the treadmill into a small gap so there's a wall directly behind the running belt. The only way off in an accident is directly into the wall.
Leave as much space as you possibly can behind your treadmill, if you want our advice. Take that extra space into consideration when checking out the running machine's dimensions.
---
Let's talk power! What motor do you need for your treadmill?
Assuming we're talking motorized treadmills here (and yup – you can get ones that are powered only using your legs!) one big part of the treadmill, that's often overlooked, is the size of the motor. More specifically, what horsepower it can put out.
The problem with a lot of products is they don't put the horse power in an obvious place. Something we find pretty strange at Home Gym Experts, as the motor is the heart of your treadmill (or at least a very important organ!)
So what horsepower (or HP!) should you be looking for? Here's a quick guide on the HP you'll need, depending on your level and weight requirements.
| Use | Recommended Horsepower (HP) |
| --- | --- |
| Walking & light jogging | Up tp 2 HP |
| Average running | 2.5 HP |
| Serious running / weights over 100kg | 3 HP |
| Walking | 1.25 HP |
Fun fact: If you're wondering what the difference between CHP and HP is (both are used in product descriptions) – CHP is similar to HP but measures the motor's ability to maintain the listed horsepower over a period of time.
Safety features we recommend you look for
One thing we really recommend you check out when you're buying a treadmill is to get one that has a dead stop safety chord. This is a chord that you pin onto yourself and then attach to a magnetic plate on the treadmill. If you slip or slide off, the treadmill will stop dead, preventing further injury. *
* In all the years of using treadmills, I don't think I've ever had a slip or a fall (more than can be said for running outdoors).
Speed – how fast do you need your treadmill to go?
What mph should you be looking at?
Treadmill users requirements vary from people wanting something to run on
Inline: what is it and do you need it?
It wasn't long after I started getting seriously into treadmills that I found I needed a bit more of a challenge. Incline raises the running belt of the treadmill so you're running up a slightly steeper slope. It make your treadmill feel more like running on a road.
You'll be able to do more intense workouts, in shorter periods of time and incline is a must for anyone who is looking for some 'proper' running work. Thankfully, just about every treadmill has some form of incline adjustment that you can set.
Manual incline – means you'll be doing it the old fashioned way – raising and lowering the belt's slope yourself. This is normally found on budget treadmills to keep the price down.
Automatic incline – a brilliant invention where you can adjust it from the running machine's console or hand rests. Often the machine will be able to control it during a program while you're running. This is beneficial because you can really vary your training and get more out of your time.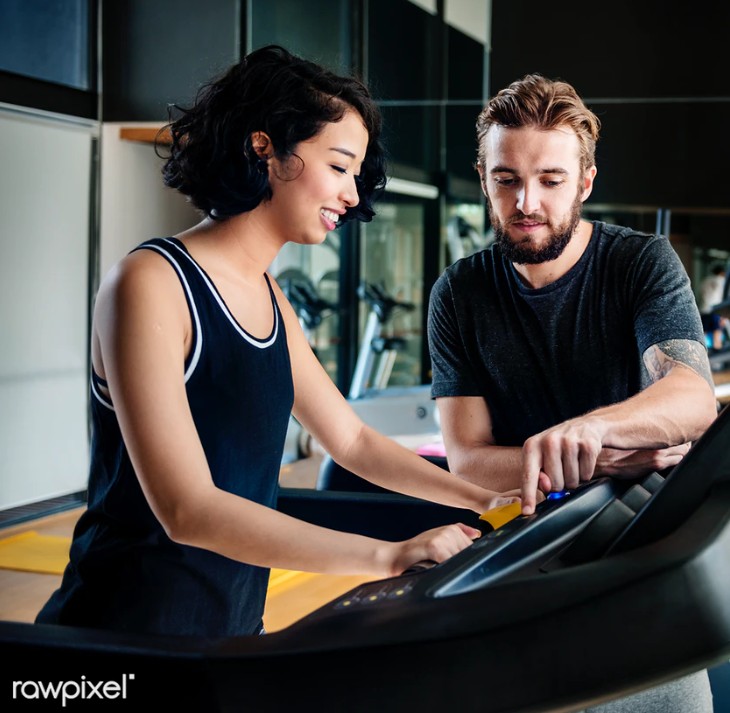 How much should you spend on a running machine?
If you've spent any time looking at treadmills, on the Internet or out there in the real world, you'll have seen there's a massive difference in price ranges.
What features are you missing out on with a budget treadmill?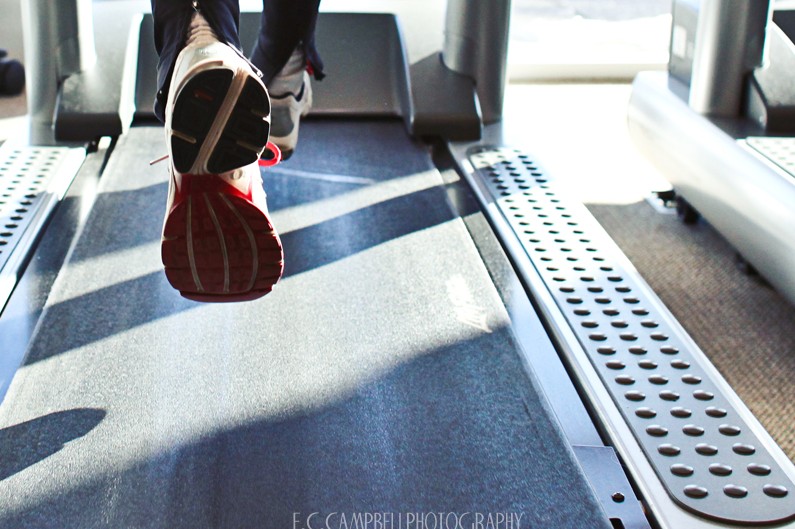 While the product pages for budget treadmills sing their praises in an attempt to convince you that you're getting a bargain, what's really going on here? How can one treadmill be under £200, while other companies are charging hundreds (and even beyond £1000+) for a treadmill?
Here are some common things you'll have to sacrifice if you decide go cheap. We're 100% not saying there aren't some great treadmill bargains out there – there are. But let's look at some things that are commonly cut to make the lower price brackets.
Things to look out for when you're shopping for a budget treadmill

Build quality – One of the main differences we see in the cheaper treadmills is they're just not built the same way. This covers the quality of components, how the frame fits together, the thickness of the frames and how sturdy they are.
Sturdiness – Unless you've got an elf-like physique, then you'll need at least some stability in your perfect running machine. While the model in the product picture might seem like she's skipping along on air, the reality could be quite different. The frame needs to be able to take the often heavy force of a runner's stride and not give any wobbling, for want of a more technical term.
Belt thickness and stability – There's a certain feeling you get on some less expensive treadmills – a bit like being drunk on the ice, where you're slipping all over, and the belt is moving side to side, stopping or sliding away on your stride.
Limited information on the displays – Another area that cheaper treadmills usually fall short on is the quality of the LCD display. While they'll typically show the usual suspects like calories, distance and time etc, they're seriously lacking in both more complicated measurements, programs and only show limited info on screen at a time.
You'll have to set the incline manually – A bit of a pain, but at lower price points, especially sub £200, it's pretty much impossible to get automatic incline adjustment on a treadmill. Swapping the height manually isn't exactly difficult, just a bit of a nuisance.
Size – See below for more on this one. But some cheaper treadmills are just too small for anyone other than an Oompa Loompa. Especially if you're a strapping 6-foot-something guy, you're going to need a proper treadmill that can handle your weight.
No home service – One big ting we've seen a lot with more expensive treadmills, is they'll normally have a home service included in with the price. If you hit any problems you don't have to send your treadmill back. Instead, someone will come to your house and fix it up.
No back light on the display – The last thing you wan to have to do is squint at the display to see how long you've got left. A lot of the cheaper displays we've seen don't have back lighting and could be a tad hard to read.
See some of the best treadmills you can buy for under £200 in our guide.
---
Always check the treadmill's max user weight
One of the specs we always look for on our treadmills is the upper weight limit of the user. While you might think a treadmill could take a decent weight, it wouldn't take much to exceed the kg limit of some machines. It's a good idea to check and make sure everyone that's using the treadmill is under the allowed weight.
User weight also affects the motor size you'll need. Anyone over 100kg might want to look at a larger motor on their treadmill – maybe a 3 HP one.
Is it compatible with a heart rate sensor?
Even cheap treadmills will likely have some built-in method to check your heart rate. The norm is a metallic silver strip that you hold onto and the machine can take a reading on your current heart rate. Sadly, although readily available, this method is not reliable or accurate.
It's also a pain to do while you're jogging or running.
Measuring your heart rate is far easier and more accurate with a heart rate strap. They're cheap to buy, but not all treadmills are compatible with them. Check before you buy to make sure yours supports wireless heart rate straps if you're serious about checking your pulse while training.
Look into the treadmill's size – especially the running track
It's really hard to tell from a lot of pictures of treadmills how big they actually are. Sure, the width and height are buried in the product information somewhere, but it's easy to miss them, with all the other features thrown up on the page.
If you're looking for something compact, you might like our guide to the best folding treadmills for 2023.
Who wants a tiny treadmill anyway?
Compact treadmills are a real thing, and they've got their place in the market. If you're short on space, or need something that's really easy to store, you might not need a whopping full-size machine (and some of the ones we've seen are beasts when it comes to size and weight).
Don't make this mistake
As you can see in this Youtube video, the buyers here got a bit of a surprise at how 'compact' their treadmill was.
---
What's the warranty like, and can I get a refund?
Now's the time to take control of your purchase. Hopefully everything will go a smoothly as your running program this year, but what if it doesn't? Check out the small print on the product page.
If you can't find the policy, check out the manufacturers site (or try the sneaky tip below). You should have at least a warranty of a year.
Can't someone come and fix my treadmill?
Companies like JTX Fitness will actually send an engineer out to fix your issue, if you hit a problem with your new treadmill. If you don't mind splashing out a bit more, their JTX Slimline Treadmill is one of the highest rated machines.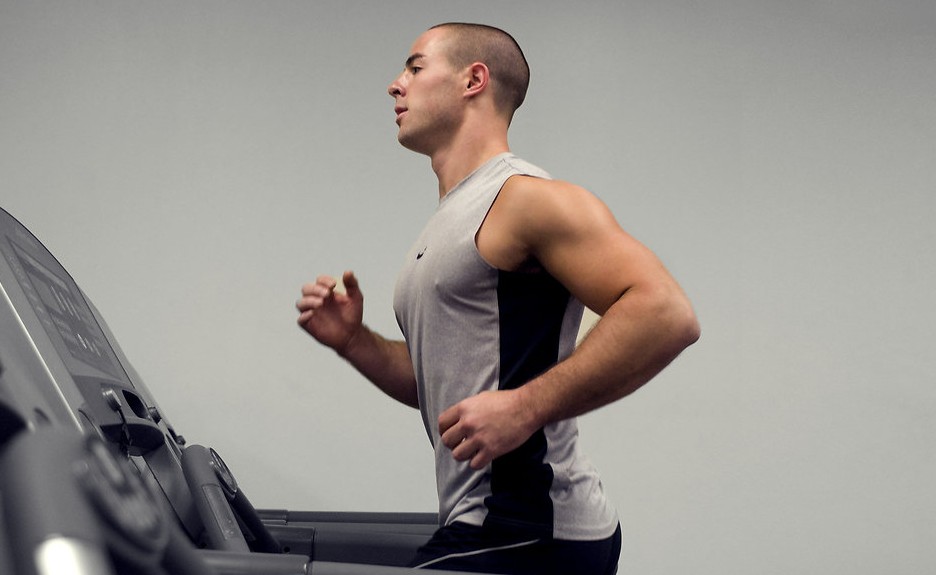 Lifetime warranties?
Some machines, like the ones from NordiTrack offer lifetime warranties, on the frame and motor. Although you'll have to find a way to ship the running machine back to them to take advantage of this.
One last sneaky tip
Solving issues with live chat means you can often quickly resolve a problem you have with your product. Most decent fitness companies have a live chat, at least during office hours. If you really want to find out if they're any good, get someone on chat and ask them some questions.
---
That's all on our quick and speedy treadmill guide. If there's anything we can help on, please use the comments or contact us via email.
Treadmill References and further reading