Welcome to our treadmill horsepower guide. We'll be covering everything you need to know about this essential part of your treadmill and helping you make the right decision about what kind of motor you need in your next treadmill, first time.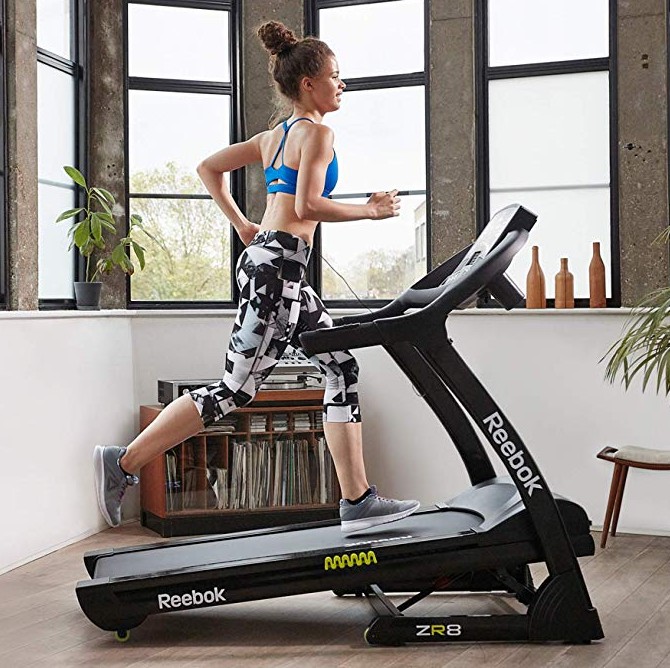 What size motor do you need for a treadmill?
When you're looking to buy a treadmill, the number one consideration is probably your budget. After all, no one has all the money, and we all want to get the most we can for our dollars.
But there are a few other things that you should be considering when buying a treadmill, chief among them the motor.
---
Related guides
---
Why a larger motor matters
In general, the larger the treadmill motor you can get with your treadmill, the better. Sounds simple enough, right? Well, let's dive into this important stat and see why it's important.
A bigger HP treadmill motor = more power
A larger motor puts out more power. The motor in a treadmill drives basically all the working parts, whether that's just the belt, or an incline/decline system too.
A bigger motor means your treadmill will have a higher top speed, and also means it's less likely to struggle when you're approaching the upper limits of that speed. So for people who regularly train hard, at high speeds or at an incline, a bigger motor is essential.
Endurance
Running any mechanical device at high levels puts massive amounts of strain on it, and over time this can cause it to wear out. A stronger motor can sit comfortably at speeds that a smaller, weaker one couldn't.
This means that a slightly larger investment upfront can actually save you money as it means your treadmill won't burn out unexpectedly, so you won't need to spend out on mechanics fees, replacement parts, or a brand new machine.
Best Treadmill Deals Today For Monday 4th Jul 2022
Prices last updated: Monday 27th Jun 2022 - 01:02
Save £50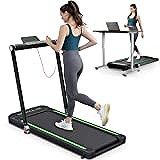 WalkingPad C2 (S1) Treadmill 0.5-6 km/h Walking Treadmills for Home Foldable App Compatible with Remote Control
Save £20
Jifunull Folding Treadmill, 2-in-1 Walking Pad Foldable Treadmill, Under Desk Electric Treadmill with Bluetooth Speaker, Phone Holder & Remote Control, Running Jogging Machine for Home Office Fitness
Save £10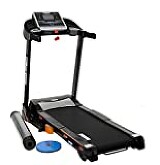 HOMCOM Electric Treadmill Walking Machine 735W Motorised Walking Treadmill 1-6km/h Aerobic Exercise Walking Pad w/LED Display & Remote Control
Do you always need a large motor?
While a larger motor is always better, you might not necessarily need to go big. If you're only planning on using your treadmill for very specific things, then you don't need to invest in a heavy duty machine.
Let's look at the kinds of motors users of different requirements will need:
What size treadmill motor do I need for walking?
As a general rule of thumb, if you're only planning on ever walking on your treadmill, then a decent baseline is 1.5hp.
However, if you're buying to last, then investing in something a little more powerful, at around the 2hp mark, will last a lot longer and handle any spikes of speed, if you plan on taking your treadmill for a run.
What size motor for jogging?
If you want your treadmill for jogging, a baseline motor of 2.5hp is the bare minimum.
How much HP do I need for Running?
If you're going to use your treadmill for running, a motor of at least 3hp is what you should be looking for.
If you're into incline running
An incline adds extra pressure to a motor, so add another horsepower if you're going to be regularly using the incline feature of your treadmill.
What's the difference between peak and continuous horsepower
A lot of treadmill manufacturers use peak motor horsepower in their marketing materials, which can naturally make their treadmill sound much better than it actually is. But what matters is continuous horsepower or CHP.
Well, an 80 horsepower Ford Fiesta might be able to top out at 140mph, but trying to stay at that speed by redlining the engine for more than a few minutes is not going to end well.
It's the same for treadmills. CHP is the horsepower value that a motor can comfortably put out while running continuously for 24 hours.
So CHP is a far more effective measure of how much power you can expect your treadmill to be able to put through, without putting undue strain on the motor and burning it out.
---
Reasons you might need a larger motor on your treadmill
1) You regularly run at high speeds
If you train hard and run at high speeds, you're going to need a bigger motor. It stands to reason that running a weak motor at high speed is just going to burn it out, so if you've already got a base of fitness and you're looking for a treadmill to keep up your training, you're going to need a heavy-duty motor.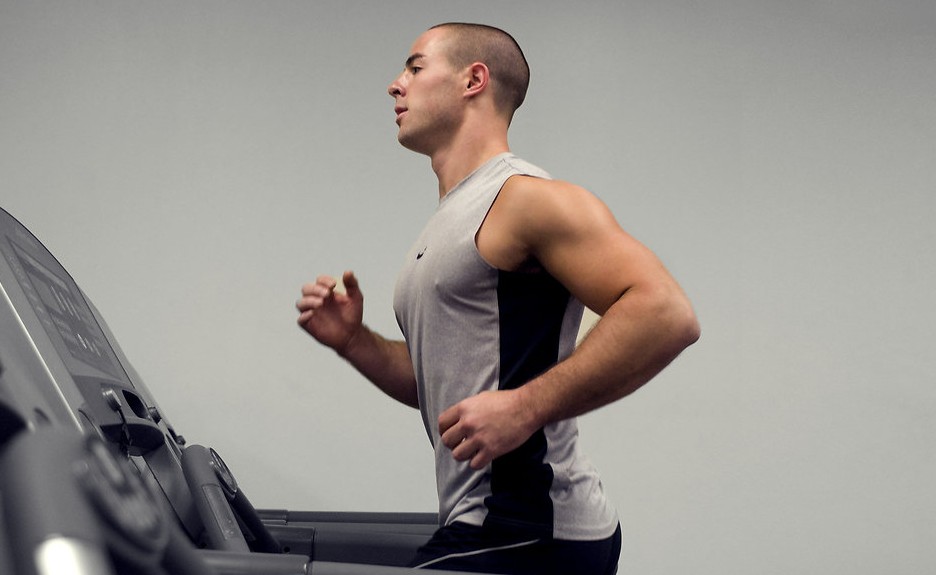 2) You're particularly tall or heavy
The force needed to drive a treadmill belt depends on the amount of weight on top of it. Think about it. Imagine going for a nice walk. Then sling 50lbs in a backpack and go for the same walk, see how you feel afterwards.
It's the same for your treadmill, so if you're particularly big or large, consider investing in something heavier duty, that can take the strain.
3) You're going to use your treadmill regularly
Let's be honest; we all know people who have bought treadmills, only for them to sit in their houses like an expensive decoration. But that's not you. You're in this for the long haul.
Most people train 3 to 4 times a week, and cardio isn't going to be part of every workout. But if you know you're going to be training more than most people, you need to invest in a larger motor that's going to last longer.
4) You plan on training with inclines a lot
Setting your treadmill to an incline massively increases the effect of the workout on you, but it also has a huge effect on the treadmill itself. Increasing the incline increases the amount of work the motor has to do to drive the belt, as it's fighting against gravity itself!
This goes double if you're also doing anything we've mentioned above, so make sure to invest in a bigger motor if you're doing everything on this list.
Final thoughts: Getting up to speed
Hopefully, this short guide has helped you realise why a larger motor is often the most important thing on a treadmill.
It's nice to have all the fancy bells and whistles, including HD touchscreens, live training and fitness, banging tunes, and more, but all of that is pointless if the thing doesn't run.
Remember to check if your chosen treadmill uses horsepower or continuous horsepower, and if possible spend a little more, as a small investment upfront is worth a lot more in the long run.
Thanks for reading, and happy running!
---
References & Further Reading