Due to the huge demand due to Corona Virus, many online retailers are out of stock and it's frustrating to keep searching and find every decent running machine is out of stock. We're working to keep checking places where you can buy your treadmills that have machines in stock. Here are some places you might want to consider.
JTX have a lot of their treadmills back in stock now and normally have some kind of in-house sale ongoing. While there's nothing in the way of budget-priced machines, the Sprint 3 can be picked up at around £550. JTX's machines are top quality and offer a more commercial style quality. We highly recommend these machines if you're looking for a treadmill.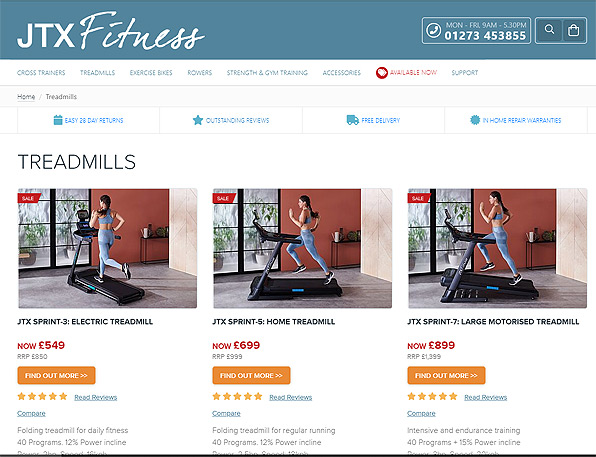 Click here to see their treadmills in stock
---
Like every other retailer, the ones on Amazon have also struggled to keep up with supply. Treadmills in particular have been in huge demand since the gyms closed. Even now, when they're officially open, many people are choosing they'd rather buy their own treadmill and do indoor running. The good thing with Amazon is they have a lot of retailers and a good selection of budget-priced machines too.