Review Summary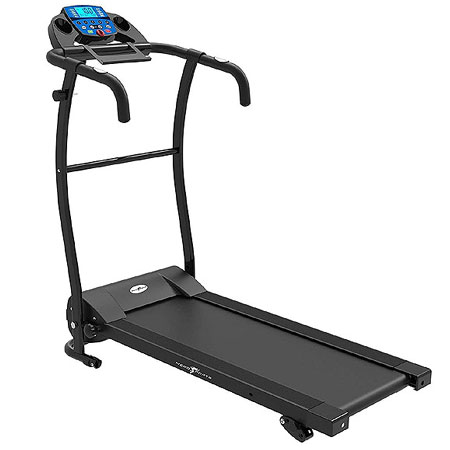 Nero Pro
Folds up to compact size
Easy to use
Google maps integrations is fun!
Brill display panel
Not suited to tall runners
Manual incline only
"For a treadmill under £300, you're getting a lot for your money. It's easy to use, works well and is a doddle to store. It's not in the league of a commercial machine but not bad at all for the price."
With a massive choice of treadmills on the market in the UK, the Nero Pro Treadmill (Available Amazon UK) certainly has it's work cut out. In this review, we'll dissect this popular budget-priced running machine and cover it's best highlights and it's short comings. By the end of this review, you'll know if this is a match made in heaven, or if you should be running for the hills.
What is the Bluetooth Nero Pro Treadmill?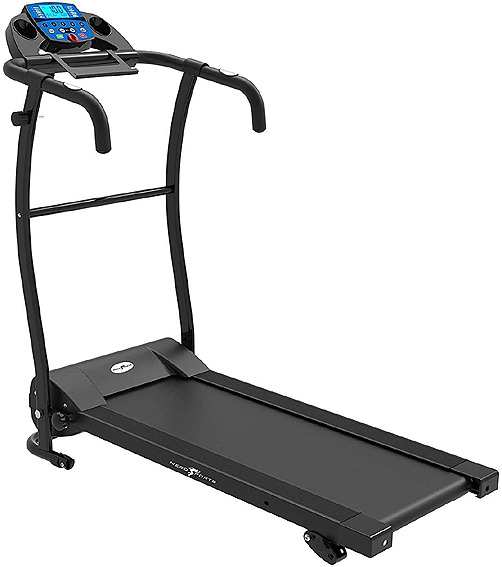 The Bluetooth Nero Pro is a compact, versatile motorized home treadmill designed and built by Nero Sports.  It's foldable and should fit neatly into any home, appartment or office. Unlike a lot of home gym gear we've sifted through, the Nero Pro is also easy enough to assemble. The machine has a relatively lightweight steel frame that's durable and stylish.
With a weight of 24 kilograms and dimensions of 126 x 60 x 120 centimetres, the Nero Pro won't cramp your living space and can be moved around without any great effort.
The Nero running machine comes with a large, simple display console that can measure your speed, distance, time, and calories. And there's 12 varied preset interval training programs. The Bluetooth Nero Pro has three inclination levels and adjustable speeds from 2km/hr to 10km/hr, which is suitable for medium-intensity exercise. (Walking up to fast jogging).
This runner ships with seamless Bluetooth connectivity through your Android or iPad devices to a dedicated Fitshow app. This application allows you a Google maps integrated program where you can choose your running course from around the globe and even join friends or make friends on your virtual routes.
Check Current Amazon UK Price
---
Bluetooth Nero Pro Treadmill Features at a Glance
Space saving design
Bluetooth connectivity
Robust and durable steel frame construction
3 level manual incline
LED display for distance, speed, calories, and scan
Dedicated multi-size tablet holder attachment under the console
Pulse monitors to measure heart rate
Up to 10kms/hr speed
Safety clip to attach to clothing with emergency stop
Safety arms and designated bottle holders
Easy to assemble
Dedicated Fitshow app to connect with family and friends
Lightweight and easy to fold/store
---
What you'll get training with the Nero Pro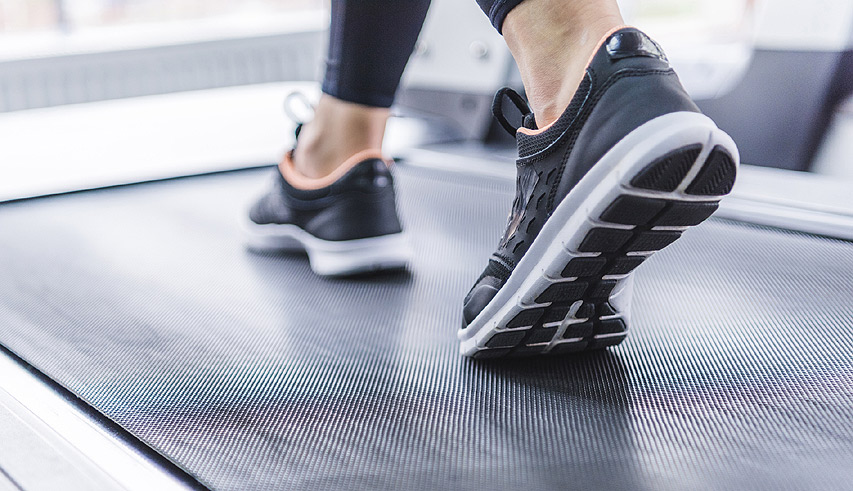 Increased health and fitness
Regular exercise on the Nero treadmill will improve your circulation and lower blood pressure. A recent study showed that even 30 minutes of walking on a treadmill can lower blood pressure as much as medication. Treadmills like the Nero Pro put less stress on the joints and tendons than road running too.
Work out in a controlled environment
Treadmills are not subject to vagaries, such as the weather like running outside can be. And even if you enjoy running outdoors, treadmills are great for when you need a workout outside regular hours.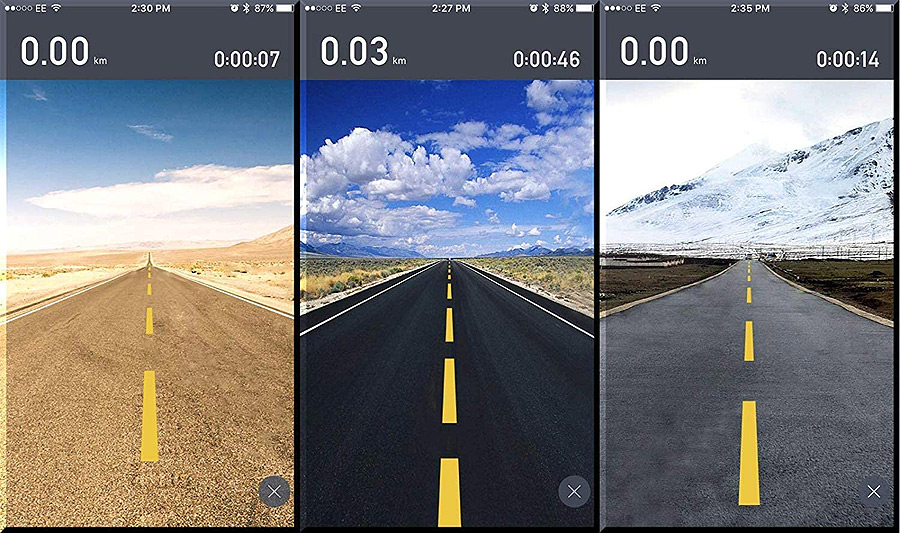 Your treadmill also allows you to create your workouts, such as incline levels and intensities, to build up your stamina and endurance gradually.
Prevent injury to your joints and connective tissue
The asphalt and concrete are very unforgiving on your knees, joints, and connective tissue. If you are overweight or have suffered a knee injury, the padded surface of the treadmill creates less wear and tear on your body than running outside.
Vary your workouts
When running outside, you are pretty much stuck with your surrounding landscape. Adjustable inclines on your treadmill allow you to change your terrain and work virtual hills into your living room. One good thing about the Nero is it's built in interval routines, which can give you a challenge and keep you motivated.
Create workouts that suit you
Most treadmills incorporate the correct warm-up and cool-down procedures necessary for your work out. Interval training is an excellent way to improve your fitness with high-intensity training intervals, followed by short cooling down intervals.
Monitor yourself
The Nero treadmill offers the option of monitoring your heart through the onboard pulse sensors. This way, you may set yourself targets and keep an eye on your heart to measure health and peak performance readings. The LED display also allows you a means of tracking your distance speed and calories burned.
Save on costly gym memberships
With you Nero Pro at home, you need not worry about expensive gym memberships or time squandering commutes between the gym and your home. The best part is that you can choose when you want to exercise whatever hour the fancy takes you.
Check Current Amazon UK Price
---
Who is the Bluetooth Nero best suited to?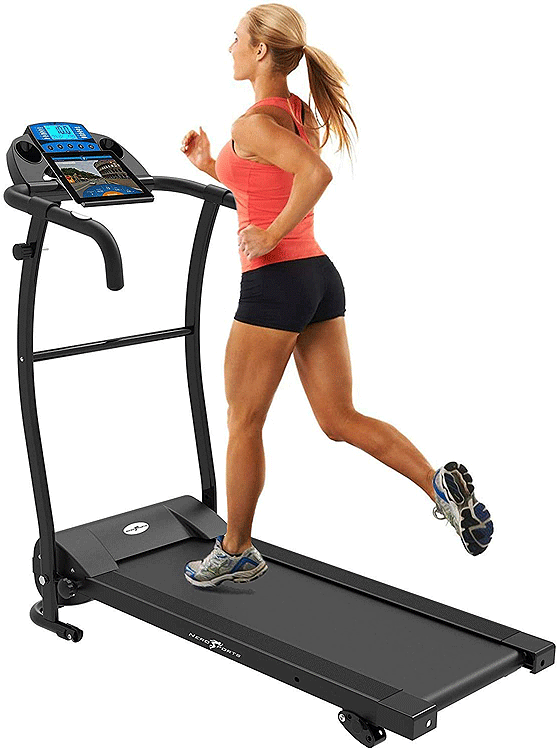 Who should and shouldn't buy this treadmill
The Nero Pro is also ideal for those who like to maintain a steady medium pace over longer distances.
Short on space? You might love this machine
It's also perfect for anyone who would like a proper treadmill at home, but hasn't got space to dedicate to one full time. This not only flips up but folds up to a very compact size. It's so convenient to unfold your treadmill when you want to in the comfort of your home.
Experienced runners might need more oomph than the Nero can bring
Because the Nero Pro has a maximum speed of 10kms an hour, those who are looking for a treadmill for fast sprints are not ideally suited to this treadmill. The treadmill suits those who wish light to medium-intensity workouts.
Tall runners might want also struggle
The Nero's compact form does not accommodate those with larger builds.
With a length of 126cm long, people over the six-foot mark will struggle a bit with leg extension. The maximum weight capacity is also reasonably low for men at 110 kgs. So ideally, the Nero suits average sized men and average-sized women for proper performance.
---
Review Time: What we liked about the Nero Treadmill
Google map integration is great, once set up

This treadmill actually does fold up 'a compact size'
The Nero Pro pulls off a trick a lot of other machines attempt and belly flop with: it's sturdy yet manages to fold down to an impressive compact footprint. There's also two transport wheels on the bottom that make it a breeze to transport to another without breaking a sweat… well, any more of a sweat.
The portability of the Nero Pro is definitely a highlight, and even older users, or those with injuries or existing health conditions should have no problems moving the Nero treadmill from room to room.
The Nero Pro is easy to use
We loved the simplicity of operation and the easy to read display. There is no need to toggle and fiddle on the console to find settings, and the five easy buttons for speed are great to use on the run. The machine operates relatively quietly and allows one to enjoy movies without cranking up the decibels.
Google map integration is great, once set up
Once we got the app to work (we struggled), we were impressed by the Google map integrations. One of the best features of the Nero pro, which sets them apart from other treadmills in their class, is the dedicated Fitshow app that is compatible with Android devices and iPads.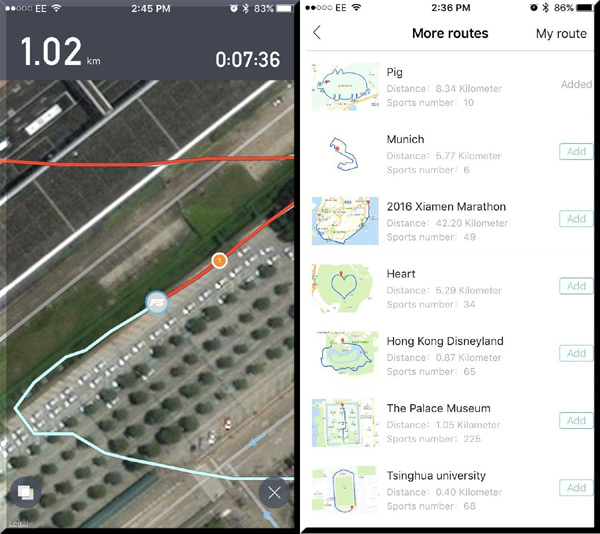 The choice of road features across the globe made our workout time much more enjoyable. We must add that a large tablet or iPad screen is integral to enjoying this feature to the full.
You can also engage other Nero users and join in a race, or just share the scenery. We really loved the idea of inviting friends with Nero to join your evening jog on Fitshow will help motivate each other to keep on target with your exercise.
Blazing-bright display panel
If there's one thing that we hate on a treadmill it's those depressing, dingy LCD readout that's hard to make out. Thankfully, the LED console on the Nero is bold, bright and has a back light they can probably see from space.
There's several key bits of info on screen at a time, with a super-sized SPEED at the top of the panel. This is a simple display but the way it's done is a lot better than we've seen on some other machines.
Simple but well-integrated console
As for the rest of the Nero's panel, it's large, simple and functional. In a good way. There's big buttons you can jab at while moving, with increments for 2,4,6.8 and 10 km/h. Interval routines are drawn on either side of the display so you can get a visual on how much it's gonna hurt before you start!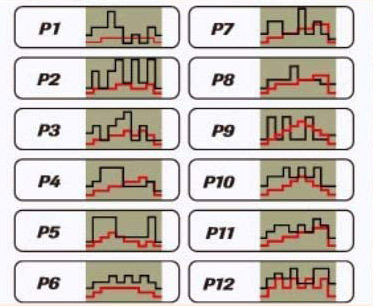 We Loved the Nero Pro Treadmill and Computer Console, which is intuitive and laid out in a manner that doesn't leave you fiddling about too much when you want to get your run on. The easy to read display offers users a peek at distance, time, speed, and calories so you can keep an eye on how well you are doing.
Check Current Amazon UK Price
---
What could have been better?
Taller runners may feel cramped
The compact nature of the Nero Sports treadmill might be an issue for anyone 6′ or taller. The compact dimensions are not ideally suited to taller runners, who may find the running track too short or narrow.
Manual incline – expected but not ideal
With the Nero machine being designed to be light and portable, the manually adjusted incline is expected. But it's not something we're going to be excited about either. Manual incline means the console can't adjust it on the fly, limiting you to resistance and speed to get your cardio difficulty increase.
Water bottle holders – our old nemesis strikes again
It's our job to be picky here at Home Gym Experts and one thing we like to moan about are water bottle holders. On this front, the Nero Pro gives us plenty to complain about too.
The treadmill came with a free water bottle that did not fit the two bottle holders. Nor did any other standard size water bottles from the sounds of things.
The non-standard water bottle holder seems a minimal issue, but it is essential to stay hydrated, and an easy to reach slot would have been really helpful.
Not powerful enough for experienced runners
All that compact goodness of the Nero Pro comes at a price. The 10km/hr speed is only fast enough for a medium jog, and the treadmill increases the volume at this level.
We felt the treadmill much more suited to a high intensity walking action and jogging, which can burn calories just as well, over a longer period of time.
---
What's the reception been like for Nero Sports' treadmill?
Most of the verified Neo Pro buyers seemed very happy with their purchase. There were many compliments on how well the unit fit into their living spaces and the handy folding action most easily achieved.
---
Conclusion
The Bluetooth Nero Pro is a great light to medium-intensity home-training instrument with some excellent Bluetooth features to experiment with and explore. The frame is compact and sturdy and easy to fold and store for extra space.
The treadmill is designed to be user friendly, and all your programs and settings are in easy reach with an easy to read LCD. The Google Maps integrations are a novel feature, and the ability to link up with friends using the same system on various international tracks is a stroke of genius.
The Bluetooth Nero pro treadmill is not great for larger users or users who seek high-intensity training but is perfect for brisk walks or light jogs over three inclination options. All in all, the Bluetooth Nero Pro is a good value high-quality product and an excellent alternative for your home exercising needs.
Check Current Amazon UK Price
Easy to use
Google maps integration is awesome
Varied programs keep you entertained (and sweaty)
Light weight
Decent console
Super-bright display
Really good tablet holder
Folds extremely flat
A doddle to move around after use
Not ideal for taller runners
Or experienced treadmill users
Minor gripes about water bottle holders
Manual incline is never fun
---
Bluetooth Nero Treadmill Specs
Brand Name
Nero Sports
Color
Black with blue panel
Weight
24kg
Folded down size
126 x 60 x 120 cm
Smart phone integration
Yes
Incline type
Manual
# Incline levels
3
Display type
LCD
Console functions
Time
Speed
Distance
Calories
Scan Mode
Pulse sensors
Yes
Speed Range
2kmph - 10kmph
Max user weight
110kg
Frame material
Steel
# Speeds
5
References and further reading