What if you don't want to fork out aa thousand pounds for a rower? In this review, I'll be covering a more wallet-friendly machine: The Sportstech RSX400 (Available on Amazon). Costing way less than a Concept 2, what has this popular rowing machine got to offer? You might be surprised by some of the stuff this budget machine has to offer.
Let's find out…
What is the Sportstech RSX400 Rowing Machine?
The Sportstech RSX400 is an indoor rowing machine that's made by German-based company SportsTech. This machine is the cheaper of two models, the other being the RSX500.
Unlike the Concept 2, the resistance when you pull the 'oar' back is not air-based. Instead, it uses a magnetic braking system with eight levels of difficulty.  You change this with the large dial between your feet.
There's a 15-degree incline to provide a more natural rowing action, and the seat is based on a ball bearing system for smooth and silent rowing.
Like a lot of the SportsTech gym gear we've seen, Bluetooth comes as standard and the app compatible console allows you to connect with Kinomap and Fitnessdata. This machine is designed to be used with your existing phone and tablet and has a large tablet shelf at the front.
The RSX400 is pulse-based training compatible with an optional heart belt.
This rower folds up via a pivot towards the front and can be moved to another room when you're done.  The rower comes with wheels that ensure anyone can move the unit from room to room with ease.
---
 Sportstech RSX400 Features at a Glance
8 levels of magnetic resistance
Foldable design only takes up  710 x 470 x 1250 mm
Kinomap and Fitnessdata compatible
Unique 15° angled aluminium slide rail
The ball-bearing system between the seat and running rails
Inclined seat for better posture
The pedal system fits most shoe sizes with velcro straps
Tablet holder
App synched console with multi-display
Pulse training compatible (belt not included
Only 21.5 kg (47lbs)
Maximum user weight 100kgs (220lbs)
Check Current Amazon UK Price
---
Who are Sportstech and are they a good brand?

Berlin-based Sportstech has an impressive (and growing) range of fitness and strength training equipment and has won awards such as the Amazon Export Champion award and Deutschland Test Top Online Shop Award.
We've reviewed a number of their fitness machines on Home Gym Experts, including the RSX400 and exercise bikes and treadmills and found they were both well made and had an eye for the future, with up-to-date tech and good quality components.
The brand is extremely popular on Amazon, with typical reviews normally in the 4.5 star range.
---
Benefits of training with a machine like the RSX400
This next bit is for anyone new to rowing or wondering if it's the right exercise for them. We'll look at what training on the 400 will do for you.
Increased Heart Health
Rowers such as the RSX400 strengthen the cardiovascular system, including your heart, lungs, and blood vessels. Due to the rowing action's intensity, the heart has to work harder to transport more blood to the body, and exercise strengthens your heart over time.
This activity lowers your blood pressure as well as lessening your chance of heart disease. With only 30 minutes of moderate exercise a day, you can improve your heart health considerably.
Rowing Is a Great Workout
Rowing is a great all-body workout that not only targets your lower body but engages 86% of your body's muscles. The  American Fitness Professionals Association (AFPA) studied the effects of rowing on the body and found that 65-75% of the lower body and 25-35% of the upper body were engaged when training. Unlike stationary bicycles or step machines, rowers such as the RSX400 engage your back, abdominals, obliques, and arms in your upper body.
Rowing is Excellent for Losing Weight
Because rowing engages both the upper and lower body, rowers such as the RSX400 are a great way to burn calories. Harvard Health measured the rowing action's calorie consumption and found that a 125lbs person can burn 255 calories in 30 minutes, and a 155lbs person can burn 316 calories. The best part is that your muscles will increase as your fat is burned and create a toned and sculpted physique.
Check Current Amazon UK Price
---
Who is the RSX400 Aimed at?
People Who Wish to increase their Fitness and Health will benefit most from the RSX400, an excellent home option for low to moderate-intensity exercise. The unit will suit those who wish to gradually build up their endurance and improve their health without necessarily seeking high-intensity training.
With the eight levels of magnetic resistance, the RSX400 can accommodate multiple fitness levels, which is ideal for sharing in a home with multiple occupants. Because rowing is a low impact activity, the RSX400's suitability includes those recovering from sports injuries.
The RSX400 is not suited to those over 100kgs (220lbs) or are over 6ft3 (190cm) or those who are seeking high-intensity resistance training.
---
Using this rowing machine with Kinomap & other apps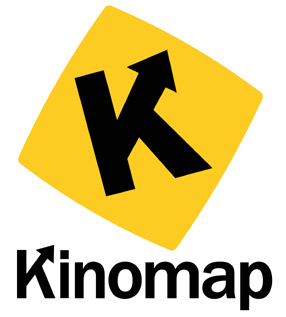 Is the RSX400 compatible with online racing and apps like Kinomap?
If you've never heard of this before, you use your tablet's or phone's screen along with a running machine (although it also works with things like rowing machines and, more commonly, cycles).
Once connected you do some of these cool things:
Race along famous cycling routes
Compare times and speeds with others
Do LIVE online races and events
Get trained by a proper instructor
Unlike some machines, Sportstech's rower can be used with Kinomap without the need for a third-party gadget to send data to an app. There's also a respectable tablet holder built into the CX2 that's way better than the bog-standard shelf we've seen other runners opt for. (Or just no tablet holder at all – which is also common!)
Here's a quick video showing some of the things you can get up to:
---
Review: The Best Things About The RSX400
So that's the boilerplate description of this rowing machine and what it does. The next part of this guide is my opinion on what this machine gets right, and where it falls short. Here's the main things that stand out with the RSX400:
Easy to assemble. Easy to store
The RSX400 is relatively easy to assemble. Expect to have it up and running in less than an hour. This isn't the case for all rowers but this one comes with most of the grunt work done for you. Phew.
Weight and dimensions are perfectly suited for those who might be cramped in smaller apartments. The onboard wheels make it easy to move from room to room, and once folded, it takes up a ridiculously small amount of space compared to other home exercise equipment.
Smooth and Comfortable Action
So how does this rower feel? Does it's budget price hold it back?
This rower uses the traditional single track with wheels that keep the seat in place.
The ball bearing system under the seat glides smoothly along the aluminium running rail, and the 15० incline made the rowing motion feel more natural, and ever-so-slightly more taxing too.
While no fitness gear is ever 'silent', the magnet is far quieter than that whose you get from air-based rowers.
The top weight for a user here is 100kg, which isn't the highest we've seen, so just bear that in mind. The rower could easily be used in a living space with multiple people and not cause noise issues.
You'll definitely want to get a mat to put under this machine both for a bit of extra stability and to protect your floors.
Easy Adaptability
The pedals are comfortable, and the velcro straps fit snugly without feeling as though you're was operating paddle skiis. I've no idea about the longevity of these straps combined to the traditional buckle ones but they seem to get the job done. In all honesty, I'm not a huge fan of the concept 2 ones, but that's personal taste. These seem to fasten on and grip well.
 Simple but Effective Excercise
The RSX400 certainly does not have the bells and whistles of some more expensive models on the market, but it provides enough of the basics to ensure that you can exercise effectively.
The console is simple and hardly a technological marvel, but it shows your stats in s readable manner and is easy to operate. The magnetic resistance levels are easy to use, and the whole operation is straightforward.
Free chest strap
Well, probably not 'free' but included in the price is a Bluetooth chest strap. This is really unexpected at this price point and a huge plus. Using this is essential on any machine in the gym to get an accurate picture of your pulse.
Using your tablet (or phone)
As with the majority of other Sportstech gear we've seen the RSX400 makes good use of your tablet. Aside from a top-notch tablet holder (something so many machines are still missing in 2023!) the rower will connect via Bluetooth to your device and replace the old-school LCD display with something way more exciting (and useful!)
You can also use KinoMap – an excellent app that lets you do all kinds of cool stuff with your rower. Again, something that a lot of more expensive rowers just don't offer.
You can't control things like the resistance from the app – as you can with super-expensive machines out there, but the tablet integration is definitely appreciated, especially at this budget(ish) price.
Full Body Excercise (just about)
As an elliptical enthusiast myself, I found far more muscle engagement when rowing than when on the elliptical. After a while, I discovered that my core and obliques were feeling the pull, as well as my arms and legs. Even though I am at a moderate fitness level, I liked how the rower increased my body participation above my usual elliptical workout.
Check Current Amazon UK Price
What Could Have Been Better
The default console is lack-lustre
The console of the RSX400 is a bit on the disappointing side. Consoles on rowing machines, in general, aren't normally anything to write home about, it could have been better here.
Considering most people, myself included, would opt for the tablet here, it's not a deal-breaker.
There's only 8 levels of resistance
With air-based rowing machines, the number of resistance settings you get is a non-issue. The Concept 2 has a resistance slider but in all honesty, I never use it much. Pulling harder makes the stroke tougher. Not so here.
With magnetic resistance, you're tied to the number of levels you get. In the case of the RSX400, you're getting 8. We've seen machines like the NordicTrack RW850 having 25+ levels, it would have been good to see more on offer here. Having said that the NordicTrack machine is around twice the price.
Eight levels of resistance are adequate, but a few levels more would have been nice.
Super fit already? You might need something more challenging
If you're used to intense rowing, training for a competition or are used to machines like the Concept 2, this machine may not have the power you need to get your teeth into. I'd say this machine is designed for home use and for low to medium intensity.
---
Final Thoughts: Is The RSX400 Worth It?
The RSX400 is a well designed entry-level rower that is perfect for those with little space and low to moderate exercise intensity needs.
It adapts well between user needs and sizes and delivers a smooth and quiet action that suits multiple-person households. Although the RSX400 does not include bells and whistles, it provides a comfortable and effective workout.
It's clearly built to be used with a tablet and both the Bluetooth and tablet holder makes for a great replacement to the built-in slightly tired LCD display.
This is a good rower for the price and a solid budget machine for anyone getting into rowing from home.
Check Current Amazon UK Price
Sportstech RSX400 Full Specs
| Brand | SportsTech |
| --- | --- |
| Machine type | Rowing machine |
| Resistance type | Silent magnetic resistance |
| Drive type | Belt drive |
| Resistance levels | 8 |
| Display | LCD display and also Connects to your tablet or phone |
| Rowing track angle | 15° |
| Rail construction | Aluminium |
| Heart rate monitor | Wireless chest strap (included) |
| Supports multiple users? | Yes |
| Transport wheels | Yes |
| Foldable | Yes |
| Assembled Dimensions | 220L x 56W x 102H cm |
| Max user weight | 100kg |
| Floor to seat distance | 11.5 cm |
| Rowing machine weight | 23.6 KG |
| Dimensions | 160 x 45 x 89.5 cm |
| Folded dimensions | 71 x 47 x 125 cm |
| Straps | Velcro |
| Pedals | Quick-adjust pedals |
| Seat | Cushioned seat |
References and Further Reading