If you haven't discovered the benefits of using a cross trainer yet, now might be the time. Get an all-over body workout without any impact to your joints. I discovered these machines pretty recently, having ignored them at the gym for years. When I did try them out, I found a really good way to burn calories, and get some cardio without, as strange as it sounds, much effort. Everything is smooth and feels great. These and with that in mind, lets talk about something really cool – the Sportstech CX610 professional cross trainer.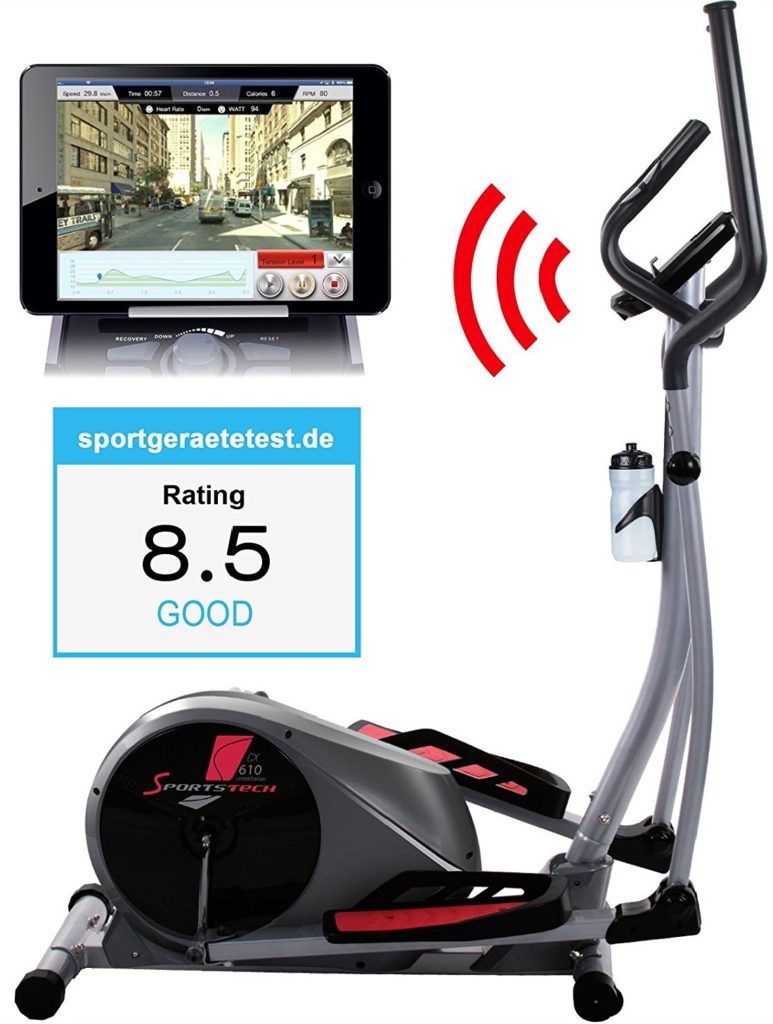 Its not often we're as impressed by something as we have been with Sportstech CX610 professional crosstrainer. We'll get to the practical part in a minute, but lets talk about the cool part – the way this machine integrates with your iPad.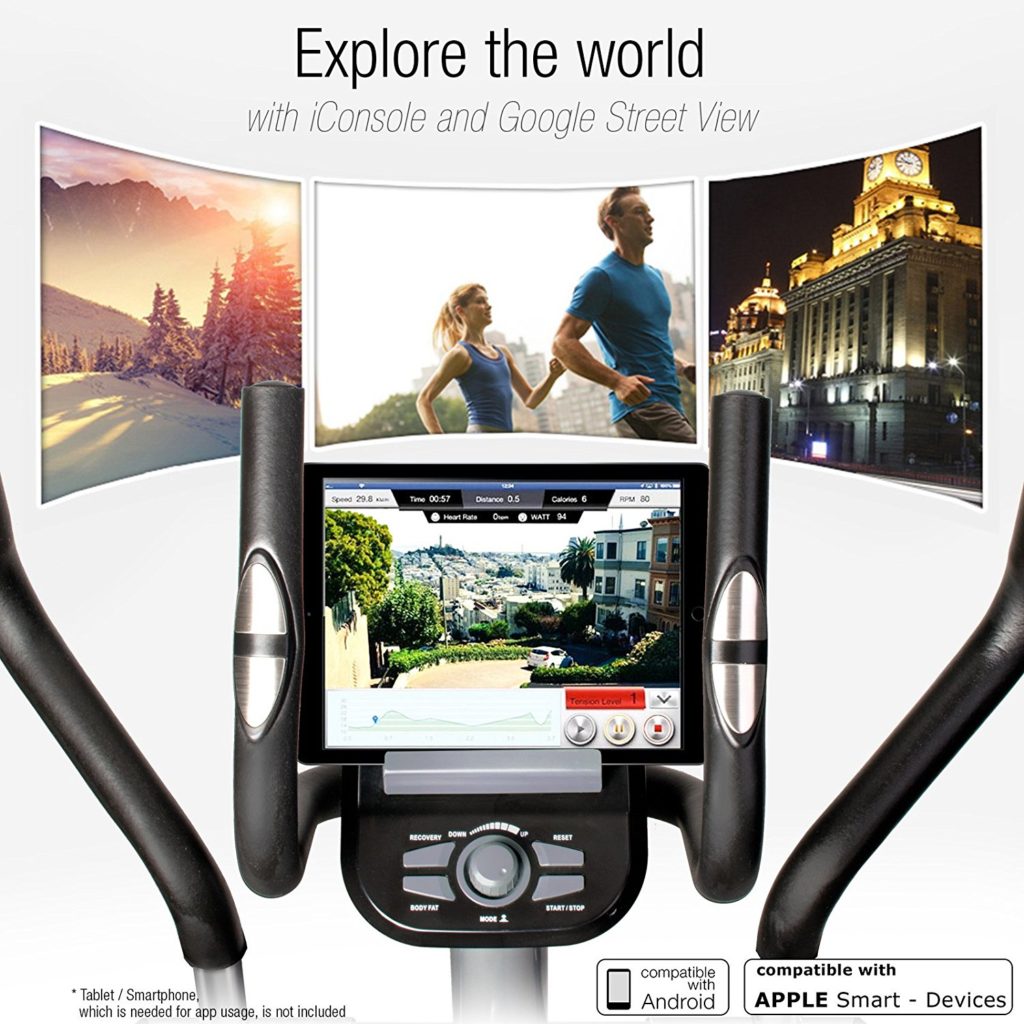 This cross trainer can integrate with your iPad to make training more productive, not to mention more interesting. downloading the free app gives you access to features like working with google maps and street view. Track your time and progress running through some of the world's famous land marks. Your iPad connects via bluetooth. You can actually use a tablet or smart phone but something with a decent size screen is recommended.
Or you can just put on some music or a movie if that's what you're after. And use of a screen is completely optional.
There's a good selection of programs, something that's important with a cross trainer.
Other things we really like about this machine is the 5 year warranty – a lot more than the standard year you can often find on gym gear. Ultra-quiet drive system and magnetic braking keep the noise down. And we also appreciate the little things, like a water bottle holder.
This elliptical trainer has excellent construction and feels very solid, despite the fact it's actually not that heavy. The foot plates are nice and big, with non-slip pads built in. And assembly isn't a mammoth job, taking around 30 minutes to an hour, depending on how good you are with your tools! Speaking of which, you do get the assembly tools included.
£269.99 at Amazon
Price last checked: Sunday 20th September 2020 – 19:05 pm