If you're in the market for a budget elliptical cross trainer, you're going to like what we've got to show you here. Hopefully this guide will save you some time and some money picking your new cross trainer. And we love these machines. They offer a low impact, safe way to shed calories and get in shape. So let's get started with out top 5 trainers for under £200!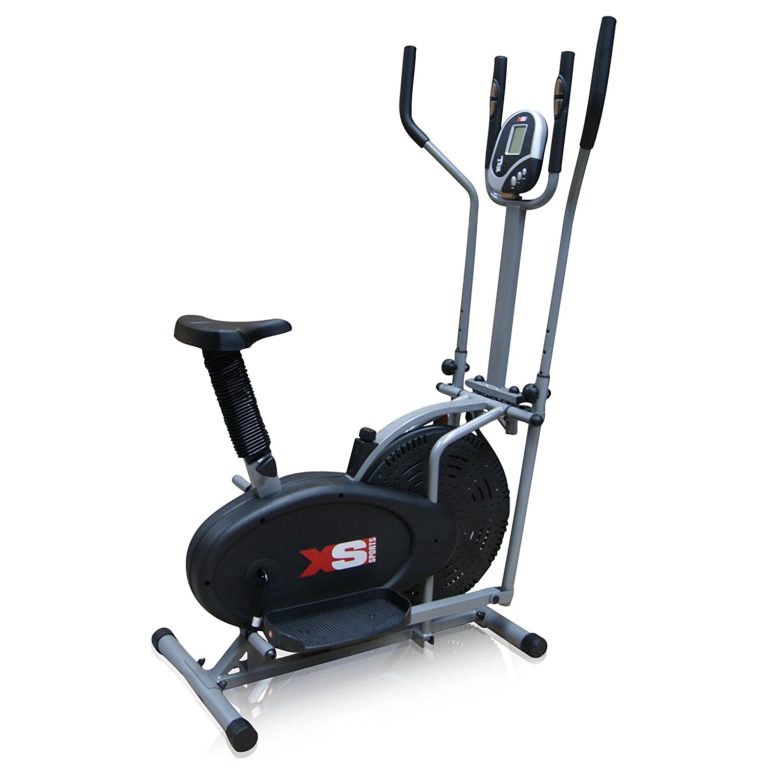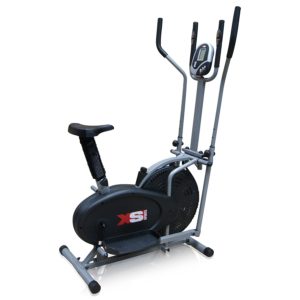 There's no excuse not to get back in shape with this new cross trainer from Orbfit. It's a sturdy workhorse of a machine that's perfect for getting fit at home, or adding to your home fitness studio.
Everything you can think of is adjustable, from the resistance to the handle bars. You can take on simple workouts, up to mountain style terrain on this cross trainer. It keeps track of heart rate, time, distance and all important data.
This is the best elliptical for under 200 for anyone on the heavy side, with it's robust design. It's also suitable for taller users, unlike the previous 2 we've reviewed above. Build time is around half an hour. Another benefit with this model is that the bigger wheel provides better resistance than smaller models.
And if space is an issue, this cross trainer has handy wheels on the bottom, allowing you to move it anywhere you need to.
This is a superb, strong cross trainer that can be moved around easily. It's perfect for larger users or tall people.
Very good value for money at under £100
Impressive strong build
Suitable for heavy users
Good range of workouts – easy to hard cardio
Pedals can take time to align correctly
Can take time to assemble
Or check out our full XS Pro Review here
---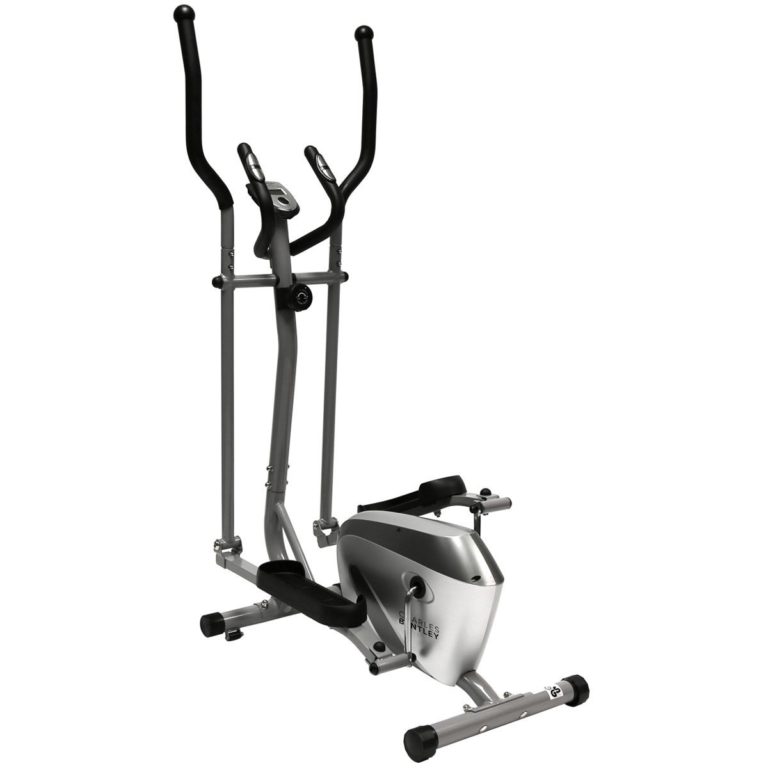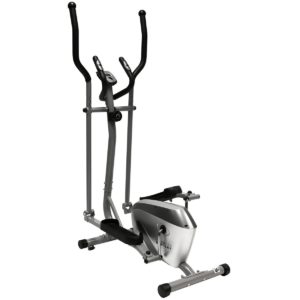 This cross trainer is one of the cheaper ones on the market and, surprisingly, is better than a lot of the more expensive ones. It takes up a very small foot print, so it won't take over your home. You'll also be pleasantly surprised by how quiet the Charles Bently is.
The 8 levels of resistance means there's something here for everyone, from new users up to those seeking a challenge. And the high quality tubular steel used in the construction means it won't bend or warp. Its designed to last a long time.
A chunky, crisp LCD display shows your progress during each workout, giving you something to work for, and burn off calories faster.
Our verdict: An excellent trainer that has something for users of all levels, without breaking the bank.
---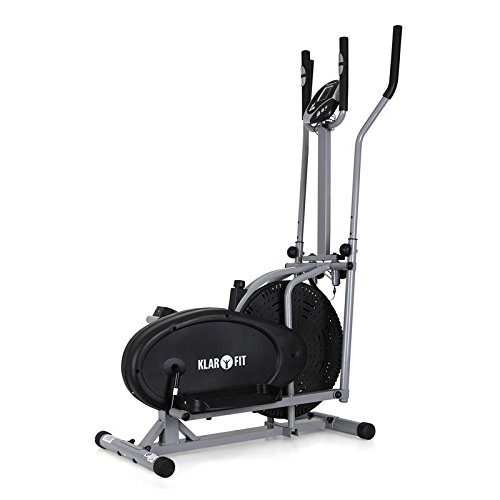 This budget friendly cross trainer features a lot of handy features and is compact enough that it won't hog too much space. It keeps track of time, distance, calories and takes your pulse with the built-in sensors on the bars to the front. The computer is simple and easy to use.
You get 8 levels of magnetic resistance so there's something for all levels of fitness, and ages. It's suitable for easy going exercise up to high intensity cross training.
If you thought you couldn't get a solid, high quality cross trainer for this kind of money, rest assured. The Orbifit Advanced is superb quality and very solid. Our verdict: simple, strong and everything you need for a good workout.
---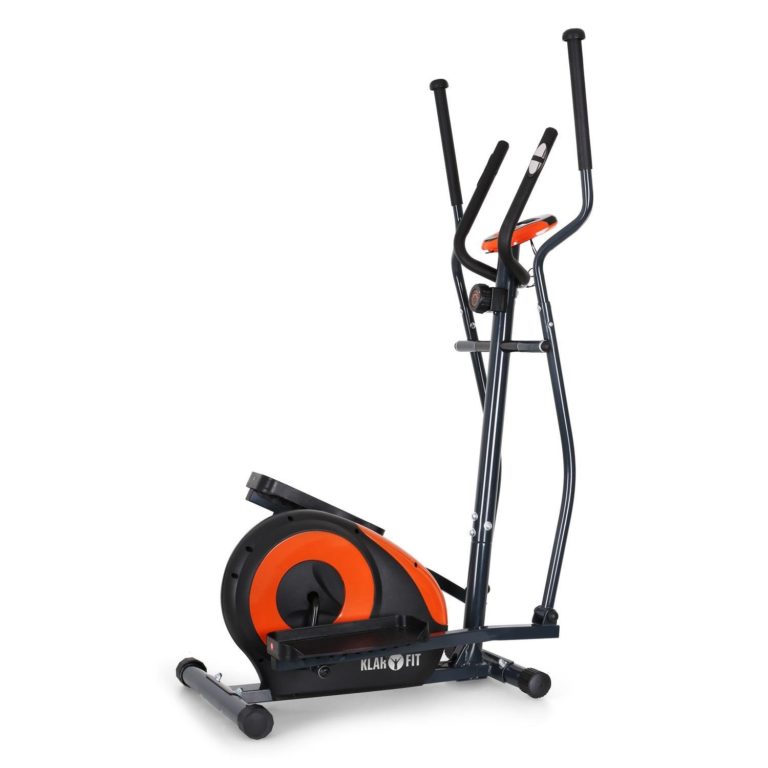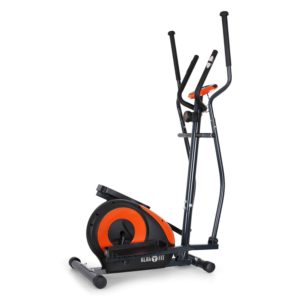 As well as being available in some snazzy colours, this elliptical training machine from Klarfit is packed with handy features to help you get in shape. It's built in computer might just be your new best friend (or worst enemy, depending on how you view things) in the fight to get toned and lose some weight. There's 8 levels of adjustable resistance and stats on calories, speed, distance and more, along with a heart rate monitor. Don't worry if you're a new user, the system is very easy to get used to.
We really like the design of this trainer and the small footprint (100cm x 61cm) means you don't need a huge area to use it. Assembly time is around the 30 minute mark, so pretty quick. This unit is also very quiet and one of the things Klarfit is known for is solid, sturdy construction.
Using the unit feels very smooth. There's no jerking or wobbling that can be found in lesser cross trainers in the budget price bracket.
Our verdict: This cross trainer from Klarfit is a solid machine, which will last for years. It's smooth, quiet and comfortable to use. The LCD screen / on-board computer does everything you need. For the current price, it's a steal.
---

#1 JLL® CT300 Home Luxury Elliptical Cross Trainer
Using magnetic resistance makes for a much smoother workout from your new cross trainer and the JLL 2020 edition upgrades to this system. There's 8 levels of resistance and the two way 5.5kg flywheel means there's plenty of weight here for anyone needing a serious workout. Build quality is always something to look at when choosing your elliptical machine and this is a sturdy machine that can take a real pounding.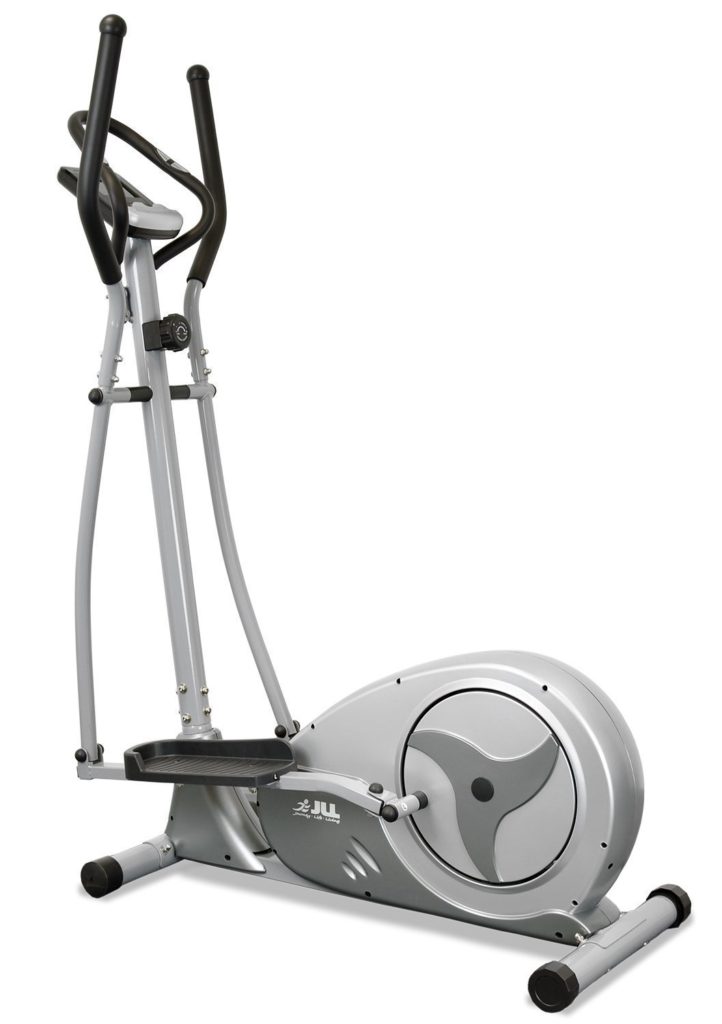 There's nothing worse than a noisy bit of gym equipment and we're happy to report this elliptical trainer offers a nice quiet training session. That's thanks to it's 'quiet belt drive technology'. There's also some 'sneaky' wheels hidden at the front, which makes this machine very portable.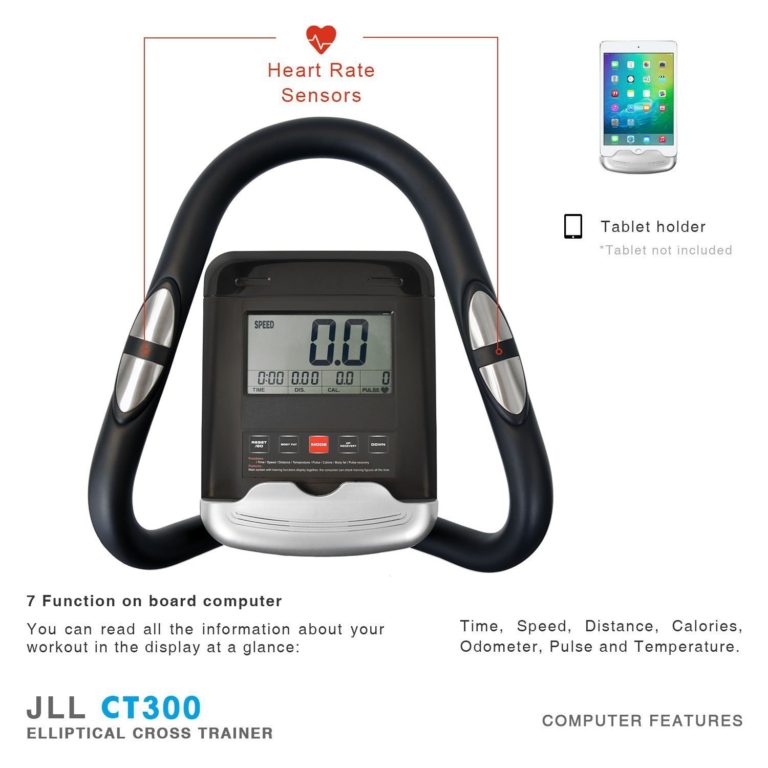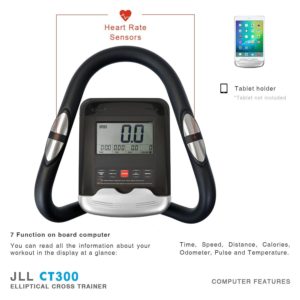 We were also impressed by the computer and display on this cross trainer. It's large, easy-to-read and offers everything you need to get in shape. If you're planning a longer training session, there's a holder for your tablet or phone too. Stick a box set on!
If you need any help, JLL has very good customer support and are on hand to lend a hand if you need it.
As well as the usual time, speed, distance, heart rate and calories, we're impressed by the CT300's body fat and pulse recovery.
Our verdict: This is a fantastic cross trainer that's build to be used day in day out if you need it that much. It has the best on-board computer / display for this price range and it is very good value for money. Highly recommended.