Due to the huge demand due to Corona Virus, many online retailers are out of stock and it's frustrating to be keep searching and find every decent running machine is out of stock. We're working to keep checking places where you can buy your treadmills that have machines in stock. Here's some places you might want to consider.
Last stock check: 12/05/2021 at 9.50am
Some great multi-gyms that are in stock today
"Best value in-stock multi-gym"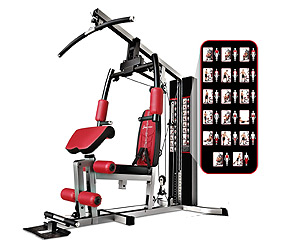 Really pleased to see this multi-gym is back in stock. For under £800 you're getting a good brand name gym that's sturdy, offers a huge range of exercises and has a proper weight stack. This home gym is very popular and has been selling out regularly. As of today, it's in stock.
"Good multi-gym for a smaller space"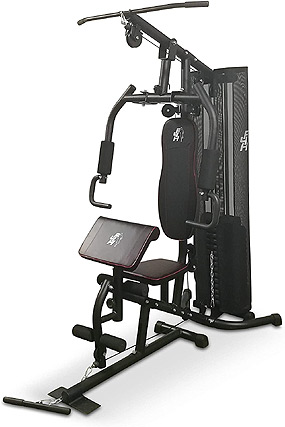 If you need a good quality compact multi-gym, Fit4Home's Fit4Home 7080A might be what you need. With exercises including a pec-dec, pull-down, preacher bench and 68kg weight stack, it packs quite a punch. This will keep you going until the gyms re-open, especially if you're short on space. It's also not the most expensive gym we've seen.
"Best super-cheap multi-gym in stock"
This multi-gym has a ton of awesome stations to keep you in shape during lockdowns. This multigym includes a proper dip / knee raise station, ped-dec and pull down, and even a curved ab bench. You're getting a 65kg weight stack and it even includes a couple of light dumbbells to help with ab work.