LAST STOCK CHECK: 23/11/2023 AT 9.50AM
SOME GREAT MULTI-GYMS THAT ARE IN STOCK TODAY
"BEST VALUE IN-STOCK MULTI-GYM"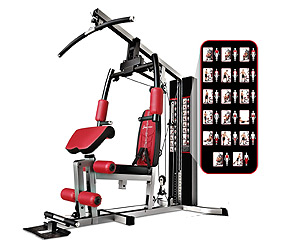 Really pleased to see this multi-gym is back in stock. For under £800 you're getting a good brand name gym that's sturdy, offers a huge range of exercises and has a proper weight stack. This home gym is very popular and has been selling out regularly. As of today, it's in stock.
"GOOD MULTI-GYM FOR A SMALLER SPACE"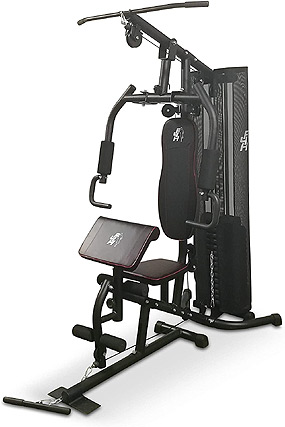 If you need a good quality compact multi-gym, Fit4Home's Fit4Home 7080A might be what you need. With exercises including a pec-dec, pull-down, preacher bench and 68kg weight stack, it packs quite a punch. This will keep you going until the gyms re-open, especially if you're short on space. It's also not the most expensive gym we've seen.
"BEST SUPER-CHEAP MULTI-GYM IN STOCK"
This multi-gym has a ton of awesome stations to keep you in shape during lockdowns. This multigym includes a proper dip / knee raise station, ped-dec and pull down, and even a curved ab bench. You're getting a 65kg weight stack and it even includes a couple of light dumbbells to help with ab work.