It's no secret that interactive fitness apps are going to be the future of health and fitness.
The sheer amount of convenience it offers, with classes on-demand, delivered straight into your home, no travel time, and no limits on having to take classes as and when your gym wants them, is hard to understate.
On top of this, most fitness apps, when you work out the pricing, actually cost less than an equivalent gym membership. There really is no contest, which is why the world was already shifting in this way before the events of 2020 accelerated the process.
But choosing between them can be difficult, because of the dizzying range of options, and the sheer variety on offer. Here's our breakdown of what each app does, which companies support it, and which you should consider paying for.
iFit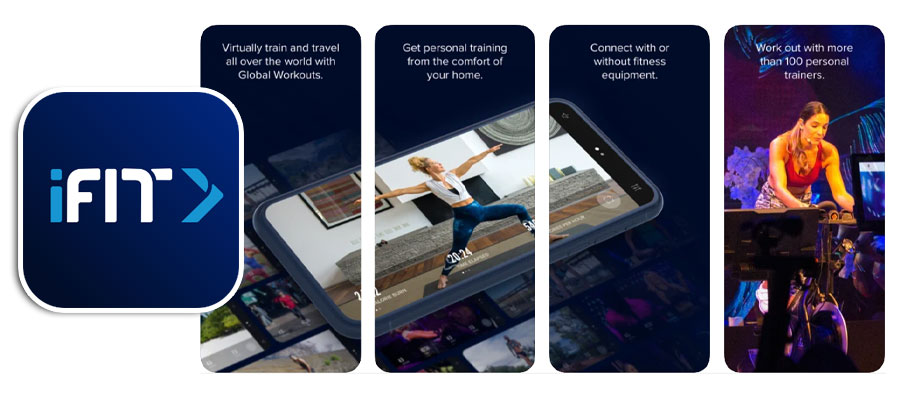 What is iFit?
iFit is NordicTrack's premier fitness app, and if you've read any of our reviews on Nordictrack's (many) fitness platforms, you know that we love it.
With this, iFit currently stands as a gold standard among interactive fitness apps. There are reasons to choose others, but if you want a fantastic generalist, iFit is always a good choice.
How many systems can iFit be used on?
NordicTrack has a comprehensive range of exercise equipment, which includes:
Treadmills, including incline treadmills such as their flagship model, the X32i. Commercial series treadmills like the Commercial 2950, and more standard treadmills like T7.5 S.
Freestride elliptical trainers like the FS7i, and standard ellipticals such as the C5.5.
Exercise bikes like the S22i and S10i commercial series, and VR25 recumbent bike.
Rowing machines like the RW600 and RW850.
More obscure things like the Fusion CST
iFit is also available on Proform systems, a NordicTrack sister company, with systems including:
A full range of treadmills
A solid list of rowing machines
Bikes, such as the Proform Tour de France CLC
More specialised hybrid trainers
What does it cost?
As of writing, iFit costs £129 for a one-year subscription, £199 for a two-year subscription, or £349 for a one-year subscription with a full family membership for 5 different users.
As with most apps, iFit offers a 30-day free trial but stands out by also offering one year's free subscription with basically any NordicTrack system purchased, which saves you a lot of money up front and let you truly try before you buy.
What does it offer?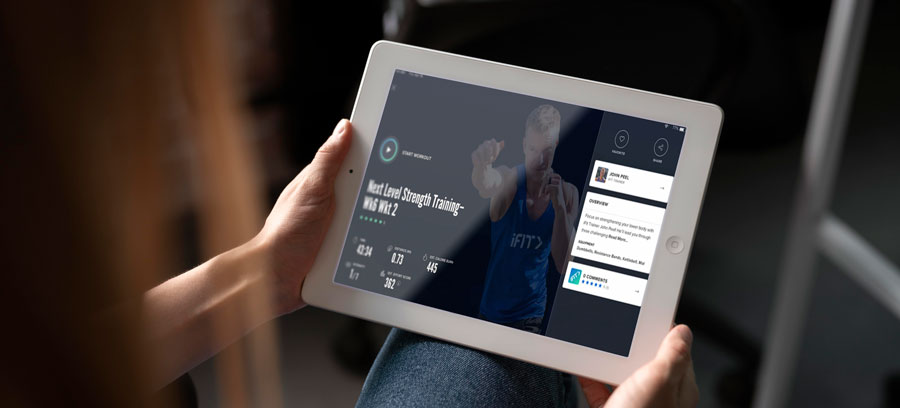 Because iFit works with such a wide range of exercise equipment, you're sure to find classes for whatever you need.
Classes encompass the full range. Choose from studio led fitness classes, which includes off-system exercises like strength workouts, yoga, stretching, and more.
On top of this, progressive workouts get you closer to specific goals, monthly fitness challenges can give you something to aim for, and global workouts let you explore mountain ranges or sandy beaches as your kit keeps up.
How many live classes per day?
The range of live classes runs from around 8 to 10 on weekends to more than a dozen on weekdays.
How big is the back catalogue?
The current iFit catalogue of exercises runs into the thousands and can be fully searched using multiple metrics, including intensity, duration, category, target muscles, and more.
Is it worth it?
Absolutely. We have a little bit of a crush on NordicTrack gear. Literally, every single thing we've looked at is incredibly impressive, and iFit only makes it better. The only downside is cost as a barrier to entry. But both app and exercise equipment comes highly recommended.
---
The Peloton App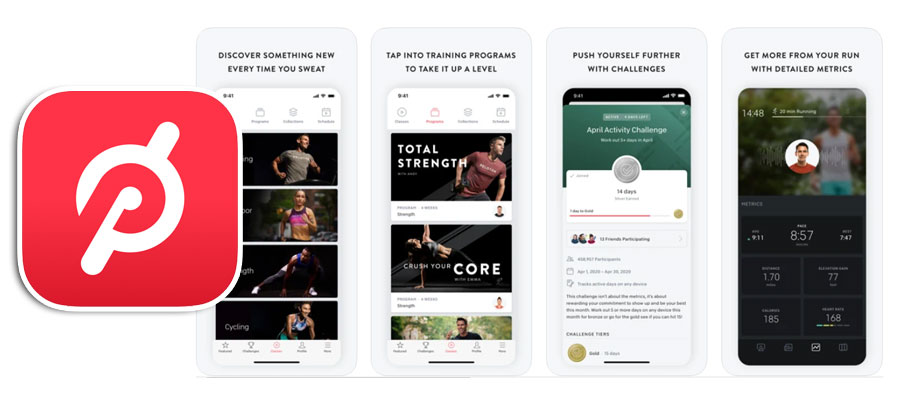 What is it?
The Peloton App is, unsurprisingly, owned by Peloton. It's much more focused than NordicTrack or Echelon's app, designed specifically to be used with Peloton's fitness equipment.
How many systems can the Peloton App be used on?
The Peloton App is designed exclusively for Peloton gear, which currently includes:
The Peloton Bike and Bike+
The Peloton Tread and tread+ treadmills (reviews pending)
What does it cost?
Peloton access costs £12.99 per month. Of course, Peloton offers the standard 30-day free trial.
What does it offer?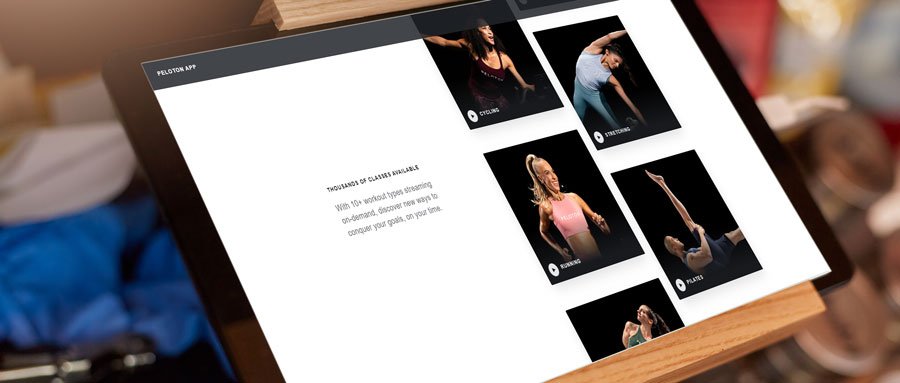 Designed around a pair of pieces of equipment, the Peloton App offers a more tightly focused exercise list than most others, with a colossal variety of bike workouts (understandable, as Peloton is an exercise bike company first) as well as supplementary treadmill workouts, and fitness classes.
How many live classes per day?
Currently, Peloton offers up to 14 daily streamed classes.
How big is the back catalogue?
The back catalogue covers over five thousand classes in over 10 different categories.
Other things of note
It's worth pointing out that the Peloton App doesn't have to be used with Peloton's equipment. You can easily stream classes directly to a smart TV or other devices, which gives you access to fitness classes that don't require a bike or treadmill.
While we probably wouldn't recommend this, if you're looking to buy a Peloton Bike, it gives you the option to try before you buy.
Is it worth it?
If you're buying a Peloton bike, you need the app. If not, we might consider something else. But for cycling, the sheer range of workouts on offer is dizzying and is basically a no-brainer.
---
Echelon United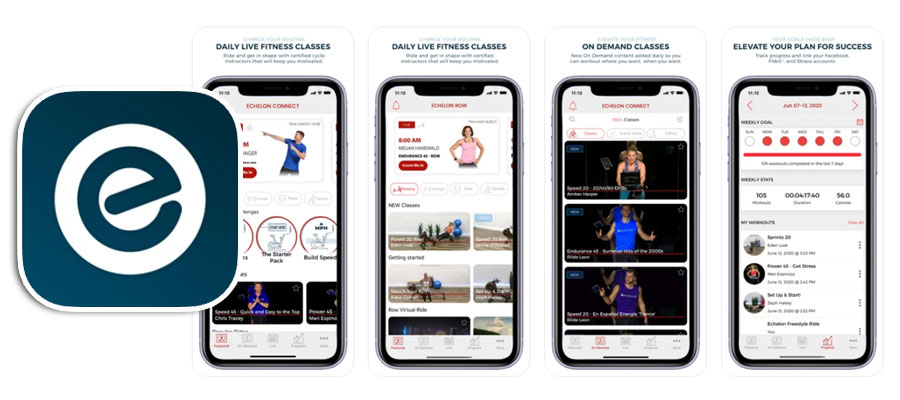 What is it?
The Echelon United Fit Pass is owned and run by Echelon fitness, a newcomer into the market who are already starting to make waves with their smart fitness equipment. In the next year or two, we fully expect Echelon to step up and start competing with the biggest names in the industry.
How many systems can Echelon United be used on?
The Echelon Fit Pass can only be used with Echelon equipment, which currently includes:
Echelon's range of smart, connected bikes
The Echelon Stride treadmill
The Echelon Row rower
What does it cost?
Currently, Echelon membership costs £39.99 per month, or £399 per year, with a family membership included.
Buying a yearly membership also offers another saving. Free delivery of your equipment, which costs a further £99.
What does it offer?
Echelon's United Fit Pass covers what you'd expect it to, a full range of live courses, a complete library of on-demand classes, as well as a list of off-equipment exercise classes like yoga or conditioning.
How many live classes per day?
Echelon's live class list is slightly smaller than the others we're looking at. However, Echelon uses a smart 'encore' class service, that allows you to join a restreamed class with updated scoreboards, which essentially feels exactly the same as being live.
How big is the back catalogue?
The Echelon Fit Pass back catalogue is currently several thousand strong and growing.
Is it worth it?
Yes. Echelon's gear is aimed at a mid-range in terms of price and features, but their app competes with the best.
---
Kinomap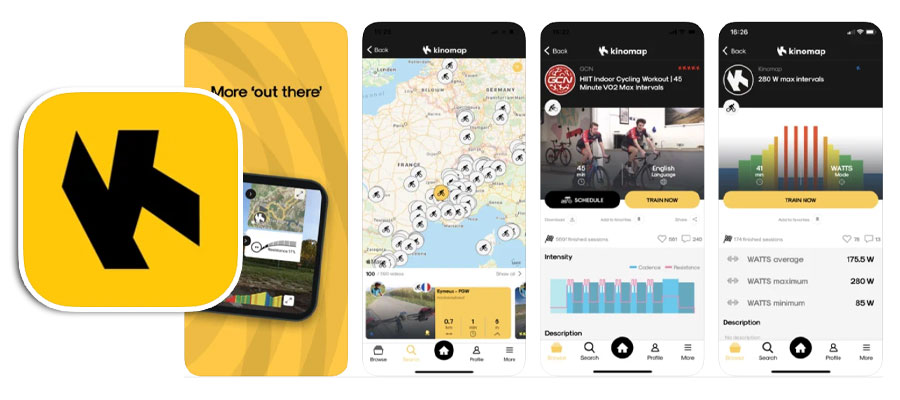 What is it?
We've already written a complete guide to Kinomap, which you can find here. But in short, it's a third-party fitness app that's designed to work with any bike, treadmill or rowing machine that has a Bluetooth connection.
It can also be used on any smart device, meaning that as long as you have a phone, tablet, or smart TV on hand, you can follow along with the workouts.
Kinomap is also smart enough to integrate with your device, letting it actually change resistances and shift inclines, if supported, something normally only seen on high-level bikes and treadmills.
How many systems can Kinomap be used on?
As a third-party app, it's hard to give an exact figure on how many systems are compatible with Kinomap.
If in doubt, your best option is to either contact the manufacturer of your equipment, or download the free Kinomap trial and test, but we've already reviewed a number of compatible systems, including:
The Sportstech F31 Treadmill
The Bluefin Fitness Tour SP
The Sportstech WRX700 Rower
What does it cost?
Kinomap offers a smart payment plan. £9.99 per month, or £219.99 for a lifetime membership.
As already mentioned, there is also a 14 day free trial on the initial download of the app.
What does it offer?
A little different to other fitness apps, Kinomap doesn't offer classes run by a trainer. Instead, it uses geographic data and live recorded cameras to create authentic replicas of real-world routes.
What this means for you is over 185,000 miles of real-world roads, trails and rivers to run, row and ride. You log in, select a route, and ride it, following along just as if you're there, including resistance and incline, if your equipment covers that.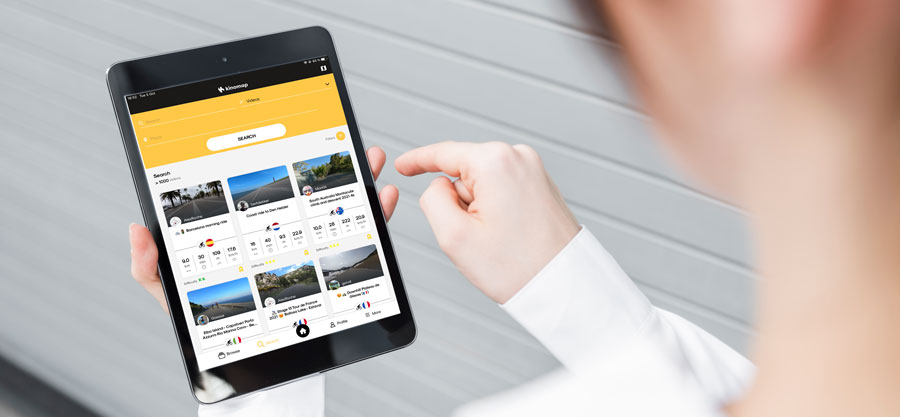 As Kinomap uses real-world routes, more are being added every single day, with bonuses for users who upload routes they run themselves.
How many live classes per day?
Kinomap currently offers no live classes.
How big is the back catalogue?
Because of the function of Kinomap, it's hard to quantify the number of classes on offer in the back catalogue. Instead, it's easier to say that you could pick a different route every day and never run everything on offer, even if you kept up your fitness for a lifetime.
Is it worth it?
We think so. For the asking price, Kinomap is incredibly impressive, especially since it links into the vast majority of exercise gear out there. If you want live exercise without a hefty monthly bill, and want to ride the Great Wall of China into the bargain, consider picking this up.
---
Zwift

What is it?
Zwift is an app that's designed to work around bike turbo trainers (a device that clamps onto your road bike, and lets you ride it inside) and offers a gamifying setup that puts you in a virtual world and lets you ride against other people in time trials across virtual and real cities.
It's a brave and immersive idea and offers a surprising amount to potential riders.
How many systems can Zwift be used on?
Because of the way it functions, Zwift can be used on any bike that has a turbo trainer set up, which essentially means any bike, if you're ingenious enough.
What does it cost?
Currently, Zwift costs £12 per month, with no cancellation period.
A seven-day free trial is available.
What does it offer?
Zwift has been designed with making workouts fast and fun as a primary focus. With this in mind, every course has been divided into segments that individually score you, including overall time, hill time and sprint time.
You're free to just ride around and explore, but you can also take part in workout mode, or group workouts with other users, all pushing each other.
Finally, every Zwift user has an avatar that they create, which can be equipped and geared with credits earned by riding, so you can show off your miles when you roar past everyone else.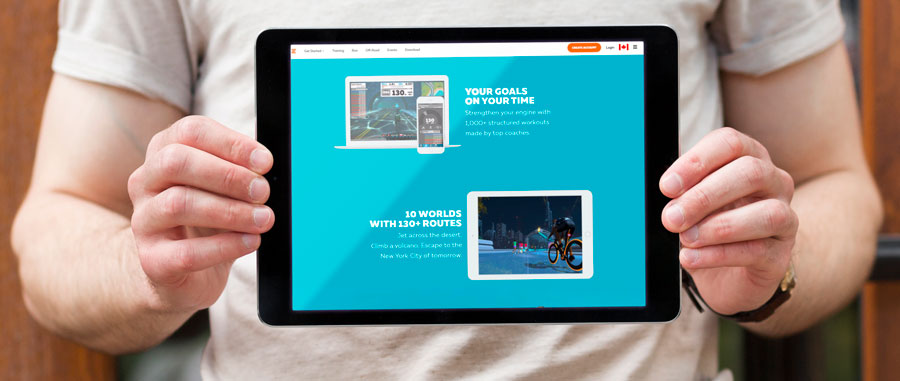 How many live courses per day?
Zwift doesn't have structured live courses, but there are constant group classes that you can take part in.
How big is the back catalogue?
Zwift currently has 9 worlds, which have multiple routes each.
For example, one world, the Makuri Islands, has 12 routes, ranging from 2 to 11 miles in length. You can also ride real routes in places like Paris, London and New York.
Is it worth it?
While Zwift is a little gamier than fitness-focused, it's a fun and effective way to work out. It wouldn't be our first pick for real fitness, but there's obviously a market out there for this, as the user numbers show.
---
Final thoughts
It's worth considering that looking through the list of fitness apps doesn't show the whole picture, as you have to also consider your personal needs, what you have available, and your preferred training method and goals into the bargain.
The best app for you is always going to be the one you use. If that means you prefer a cycling app like Zwift or you have an existing treadmill that works alongside Kinomap instead of purchasing something new, then that's the choice you should make.