Is it better to workout at home or at the gym?
Working out at home or at your local gym properly and consistently is more important than where you choose to do your strength or cardio training. When it comes to gym vs at home workouts,  training at a commercial gym is initially cheaper and offers a greater variety of training equipment than you'll have at home. But there are a lot of benefits to training at home too, such as privacy, convenience and hygiene.
Although this website is devoted to all things home gym, this guide will be an unbiased look at which one is really best, and whether you're missing out if you train at home.
We are going to consider whether having a home gym is better than having a gym membership. As always, we endeavour to be fair and balanced in our discussion and will be highlighting the pros and cons of both, so you can make an informed choice about which is right for you.
Can you build muscle with home workouts?
One of the main things you might be wondering is if you can really do serious bodybuilding in a garage or home gym, or if it's better to do get to a full-size commercial gym. There's absolutely no difference in the kinds of muscle or strength gains you'll experience when you're training at home. But there are some important things to take into consideration:
You'll need the right fitness equipment – For bodybuilding, resistance training is obviously where you'll be spending your time. So, a good bench will be a must. You'll also need a choice of dumbbells, plates and a decent squat rack too. Or invest in a multi-gym.
Learning how to train properly – There are many good guides, books and videos teaching how to build muscle and they're no different whether you're training at home, or in an outside gym. Technique you use when lifting is everything and mastering concepts such as progressive load are essential. If you're wondering where to start, get Micheal Mathews' Bigger Leaner Stronger, it's a fantastic book on training at home or in gyms.
Diet – equally important regardless of gym or at home workouts – This is no different to training at home or in a gym as far as packing on muscle goes. The kitchen is equally as important to both. Getting the right nutrients and macro-nutrients is going to determine whether you're able to build proper muscle and strength, regardless of the training venue.
Gym vs at-home workout: What are you missing out on training at home?
A gym will have a lot more equipment and variety
If you create your own home gym, then your equipment options will be limited by the amount of space that you have. We typically advise people to start out with one cardio machine and some free weights and to build up from there.
This is because you can vary your free weights workout by changing the moves you perform, thereby making them the best value starter option. If you have more space, an all-in-one weights machine and a weight bench are useful too.
Unless you have a lot of room and a big budget, a commercial gym will have more equipment than a home gym. However, when comparing the two options, think about the difference between the equipment you use at a commercial gym and the equipment you could feasibly own.
If you are someone who likes to do their cardio on a treadmill and then hit the weights, being surrounded by spin bikes and elliptical machines is not going to add anything to your workout.
Is training at home cheaper than a commercial gym?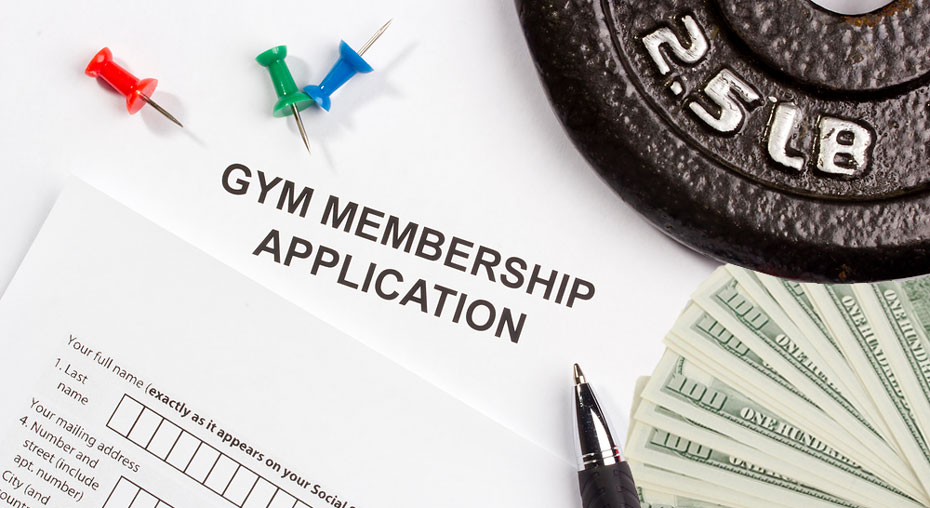 Setting up a home gym requires an upfront cost of, at least, £hundred pounds [fill in with the cost of a cardio machine and some weights on your site], for a cardio machine and some free weights. We are not going to sugarcoat it, this is a large amount of money and it can be difficult to pay it all in one go.
A basic gym membership starts at £25pcm, which is a lot more manageable. Of course, the price reflects the experience. Cheap high street gyms keep their costs down by renting smaller premises and this means that they are usually packed during peak hours.
If this is when you want to train, then you will have to be prepared to queue to use the equipment. Sometimes there is a discounted off-peak membership for people who want to train outside of peak hours, which is a great way to save a few pounds if it suits your schedule.
There is a big price differential between a basic gym and a deluxe one, the latter costs around £100pcm to be a member. With this, you get a bigger gym that is more pleasant to be in.
At this price point, you would expect there to be swimming and spa facilities, a kids' club, and a diverse timetable of classes.
If these perks are very valuable to you, it might be worth holding onto your gym membership – as you are unlikely to be able to install a 50m pool in your house!
---
Related Home Training Guides
---
Long term costs of gyms vs home workouts
We are now going to look at the long-term costs of a home gym versus a gym membership. As already mentioned, a home gym starts at around £X. Basic gym membership costs £25pcm, which is £300 per year.
If your partner also goes to the gym, then this doubles to £600 per year. While the initial purchase of equipment might be more than this, over the course of 2 or 3 years, you will save money.
In addition to being comparatively cheaper to ongoing membership fees, there are other savings attached to a home gym. Unless you live within walking distance of a commercial gym, it is likely that you will have to drive or take public transport to get there.
This adds a small financial cost to every visit. Moreover, there is a time cost involved, both in travelling to and from the gym and in waiting for equipment to be free.
Do home workouts really work without other people?
For some people, working out in front of other people makes them feel self-conscious. Thus, a home gym provides the privacy they need to really concentrate on the task at hand. Other people are the complete opposite! They thrive on training in public because it pushes them to work harder.
Even if you have no preference, either way, the pandemic has brought a new consideration to the fore whenever we enter public spaces, which is the prevalence of germs.
To be fair to commercial gyms, they have put a lot of effort into regularly wiping down machines and keeping things as clean as possible. However, in a room packed with panting people, the risk of contracting a respiratory illness is always going to be higher than working out at home.
---
Summing up: Can you really get fit without a gym?
Which is the best: home workout or gym?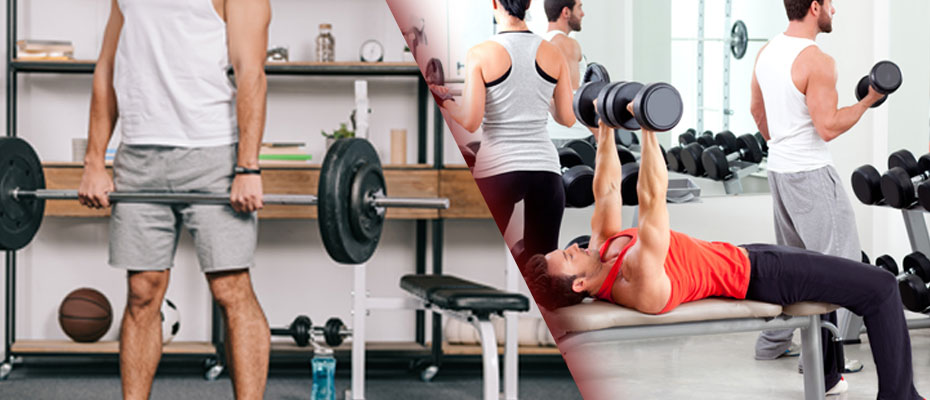 We cannot say that a home gym is better than a commercial gym because the answer will depend on your own preferences. Taking a long-term view, a home gym is more economical, in terms of both time and money, than a commercial gym.
However, it is unlikely that you will be able to recreate the deluxe gym experience at home. If you enjoy training in front of other people then a public gym will offer more than a private home gym, but the latter will always be safer from a health perspective.