Coronavirus (Covid-19) has put an unusually high demand on UK fitness gear suppliers. If you've tried to buy and gym gear in the past few weeks, you'll likely have been greeted with a big OUT OF STOCK! Notice on pretty much any product you've looked at. Running machines, treadmills, weights, home gym equipment.
You name it. It's all out of stock.
Due to popular demand we're running this section of Home Gym Experts to hopefully save you a bit of time and frustration. Keeping fit at home during this time is more important than ever.
Which UK stores do have gym gear in stock?
We've been scouring the web for some reliable in stock exercise equipment and we'll keep this page as up-to-date as possible each day. Here's some of the best places to get your gym gear until places like Amazon and other retailers can restock. The following are retailers that still have stock on fitness equipment, albeit a reduced amount!
In no particular order:
We've written about Fitness Superstore a number of times on Home Gym Experts. They're a long running online fitness retailer and have a massive catalog of products. While they're suffering the same stock shortages as everyone, they've got products in pretty much every category and some decent lower cost machines too. Everything is clearly labeled as in stock / out of stock before you click to the product page. The only down side is they've got a 30 day delivery estimate. If you're looking for something to be delivered FAST, you might have to look elsewhere.
They also have stores dotted all around the UK, although they're likely shut at the moment!
Wide range of products
High quality gym gear
Good customer support and after sales
Machines in all categories, including home gyms
Seem to always have decent sales going on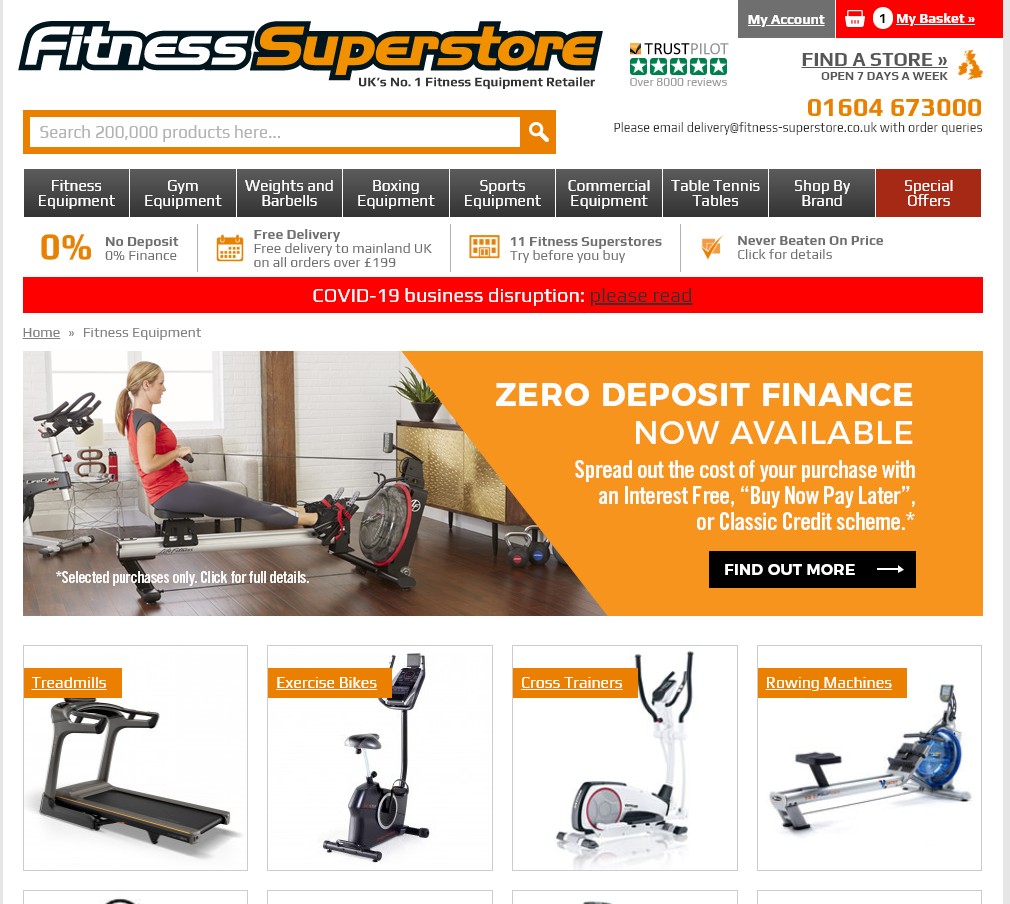 ---
Another good place to hunt out your gym gear is Fitness Options. A long-running store that currently has decent stock levels on running machines, treadmills, elipticals and a huge range of gym and home training quipment.
They've also done a good job showing whats in stock and not in stock. You can click on a category like rowing machines and see clearly what's in stock. While things like the rowing machines aren't budget priced, there's plenry of items on sale and some decent prices on things like weights benches.
Stock available on most categories
Some items on sale
Clearly see which items are in stock without clicking through
Good selection of cross trainers in stock
Big name reliable brands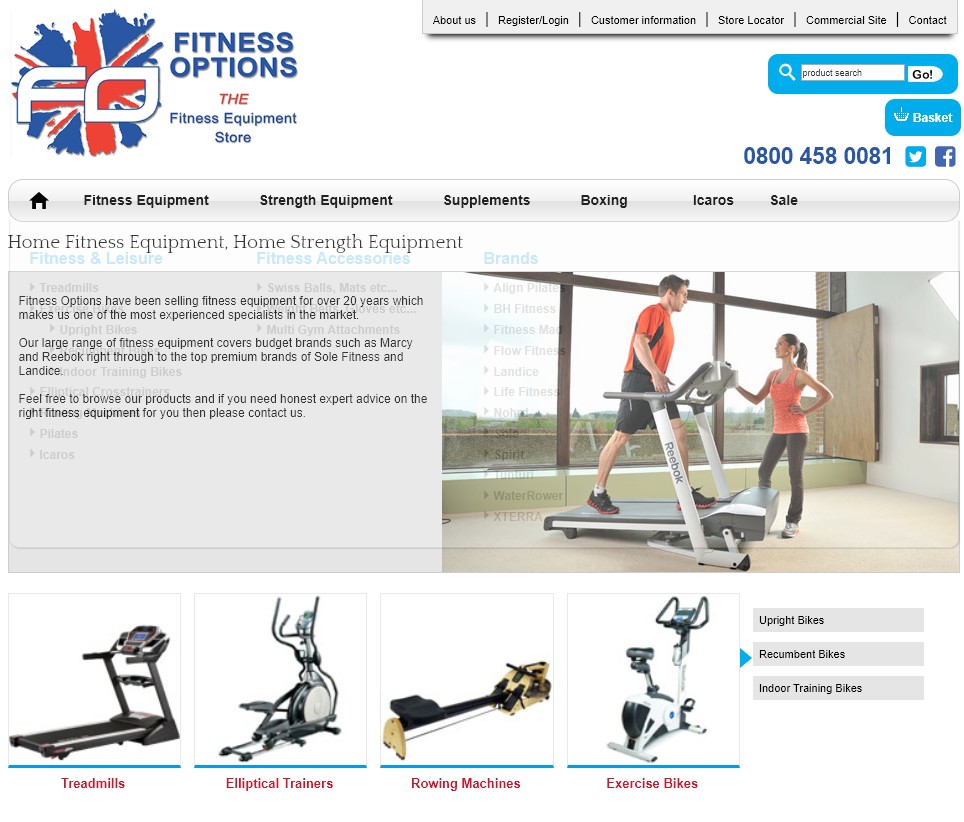 ---
Why is it so hard to buy gym gear at the moment?
The unprecedented mess that is Coronavirus has us all shuttered away in our homes on lock-down. Gyms are all closed and going outside to exercise for even a run isn't ideal at the moment. That has resulted in an enormous amount of new orders to online sellers of gym gear and fitness equipment.
While this sounds like it's great for anyone who sells treadmills, weights benches, or pretty much anything to do with getting fit online, retailers just haven't been able to keep up with demand. Just like trying to buy flour, trying to get a rowing machine online at the moment is practically impossible.
Why don't they just re-stock?
The supply lines that online sellers have just can't cope with the increased demand from all the retailers hitting them at the same time. Getting a container shipped from China at the moment is practically impossible. So it could be a while until stock levels return to normal.
It's really hard to say when the retailers are going to be back to normal levels when it comes to fitness equipment. The sellers we have spoken to are struggling to get stock on their normal lines so it might be a while before they're anywhere near normal stock levels on gym gear.
Further reading and resources